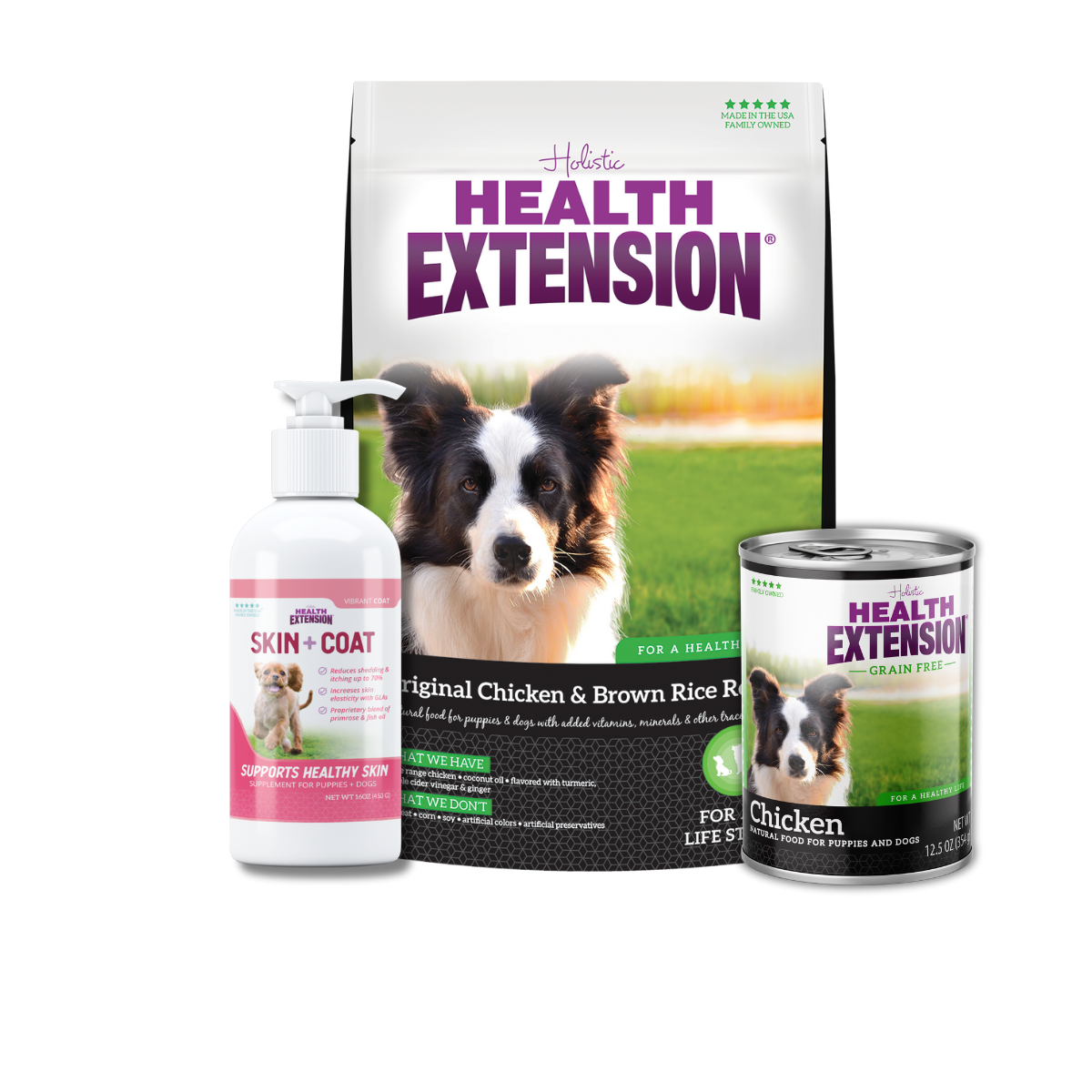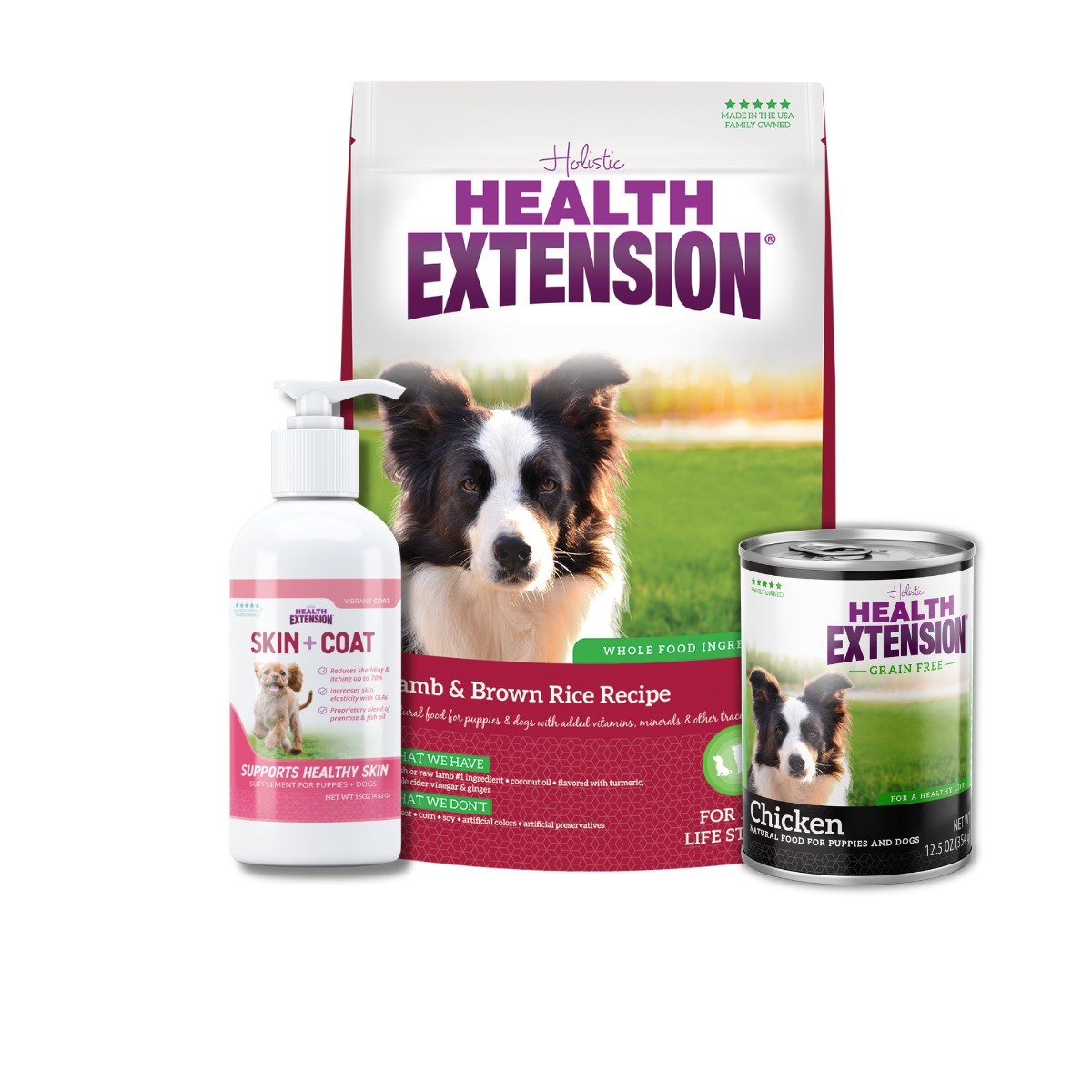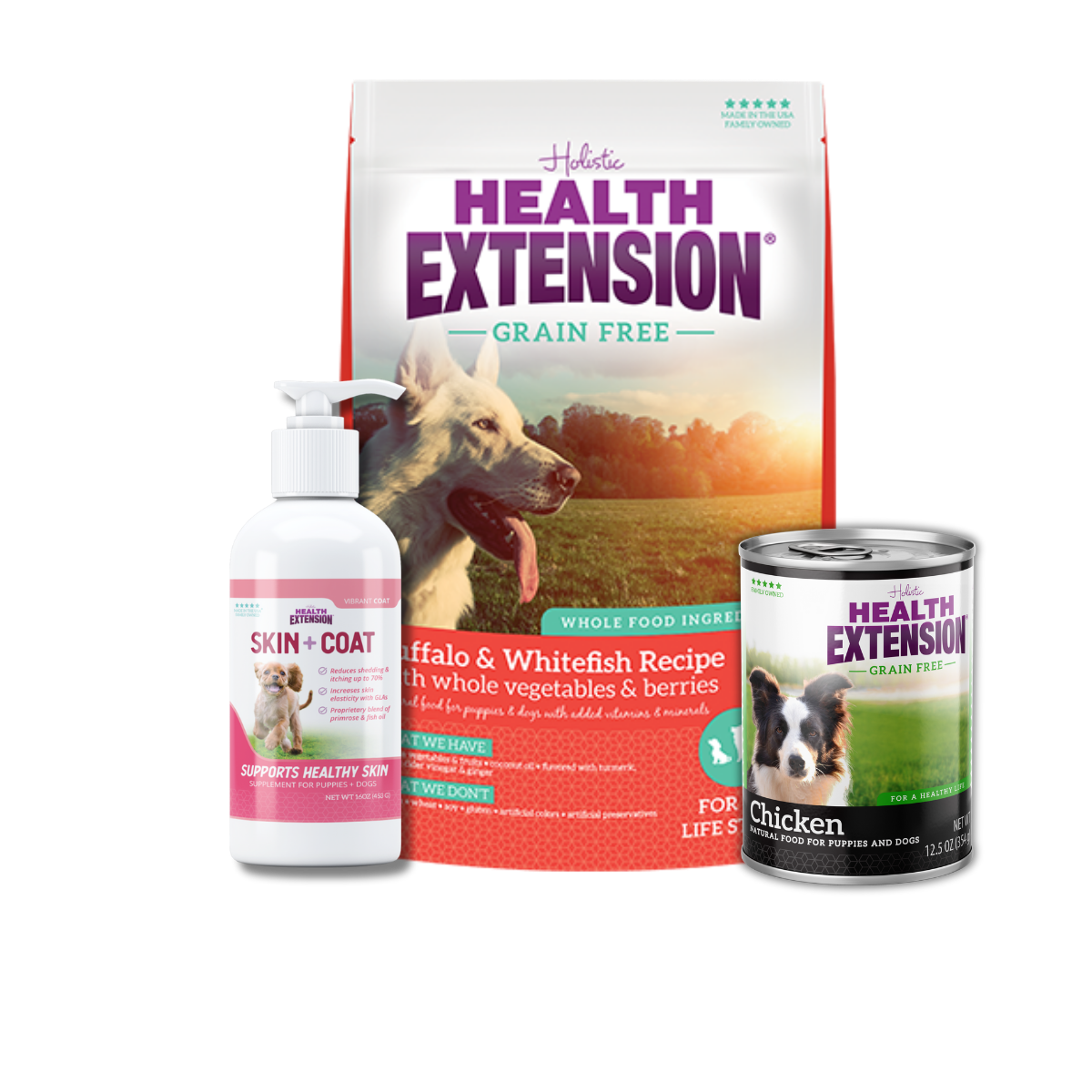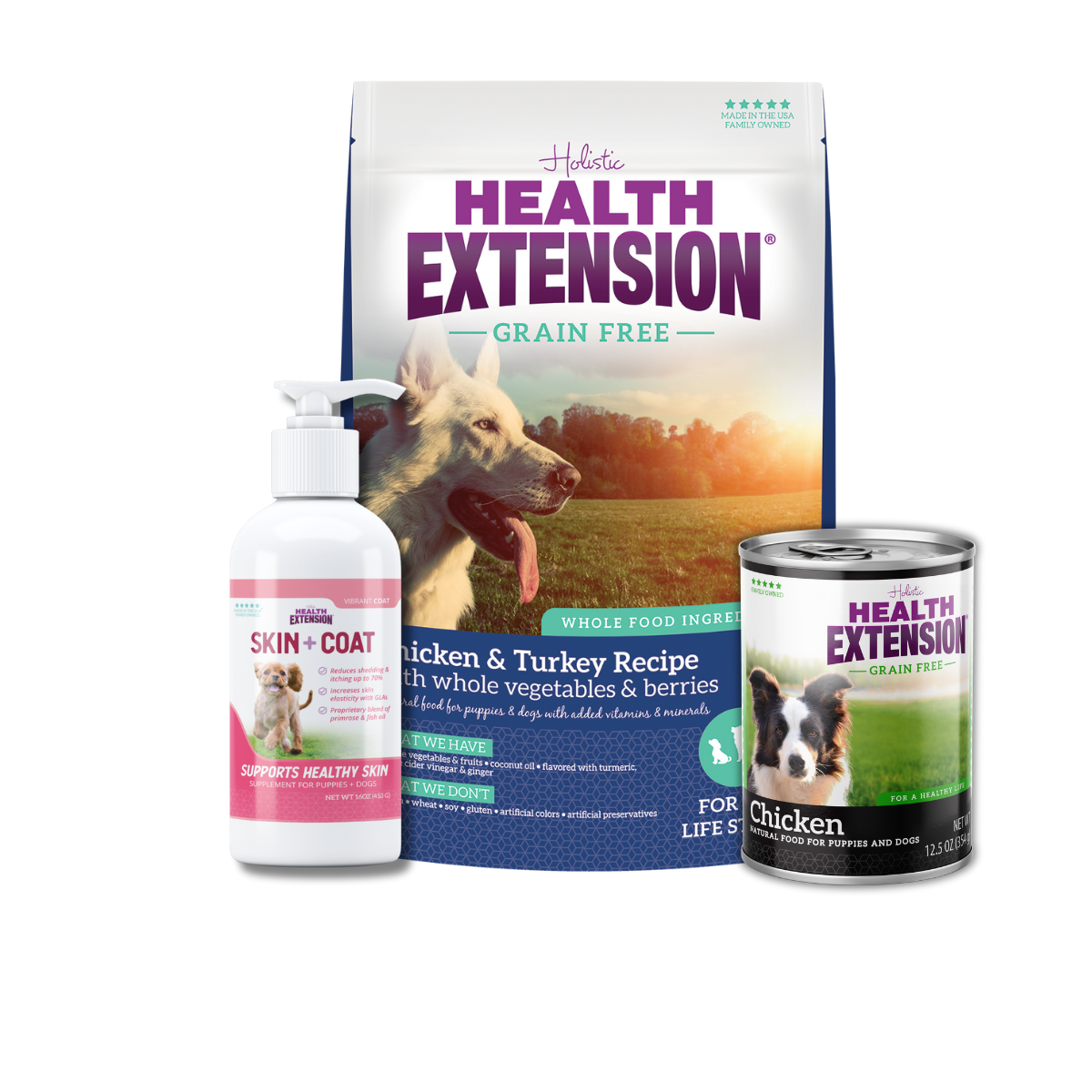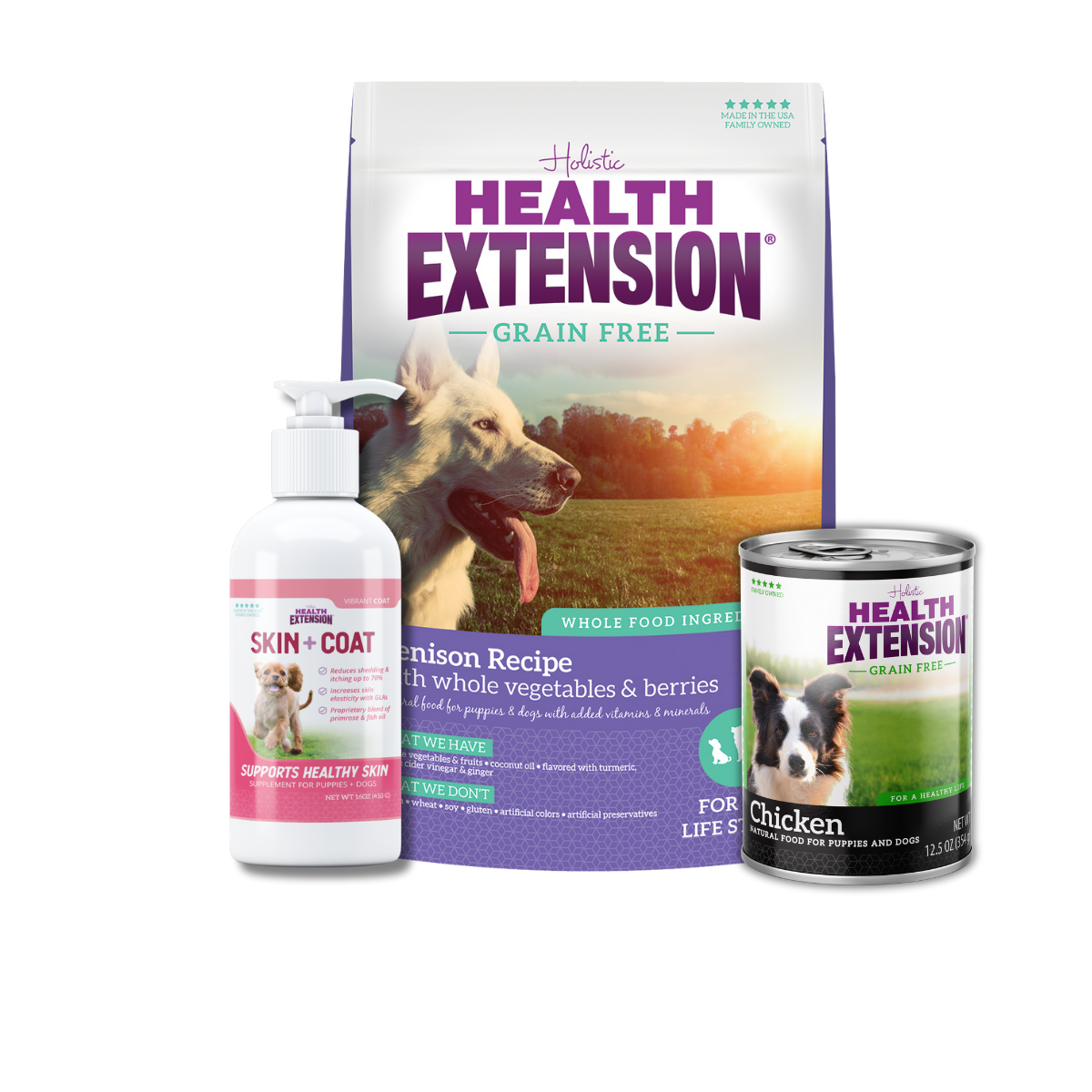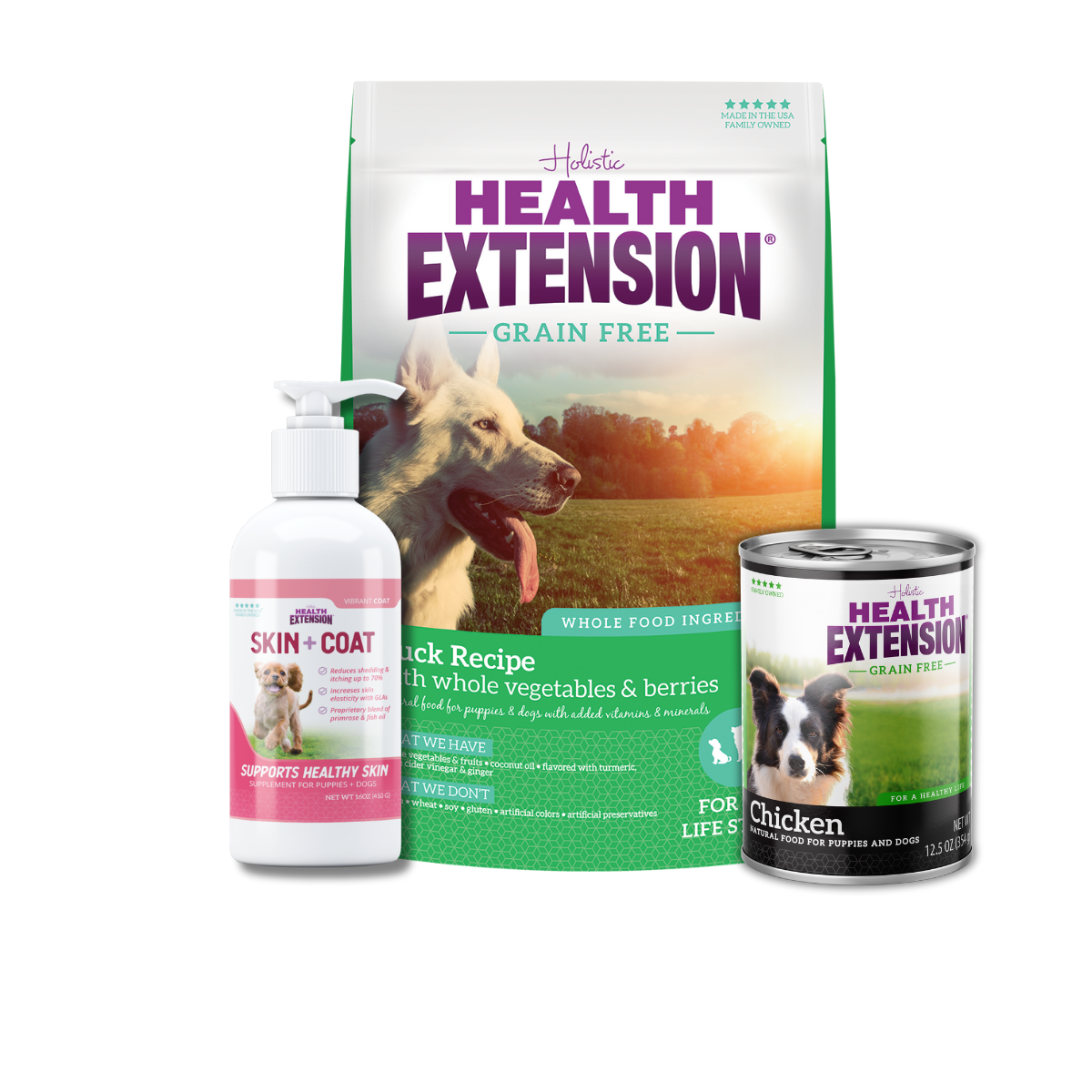 Puppy Trial Kit: Large Breed
---
Dry Dog food - 4lb
HEALTHY SKIN Vibrant Coat Supplement - 16 oz
Little Cups for Puppies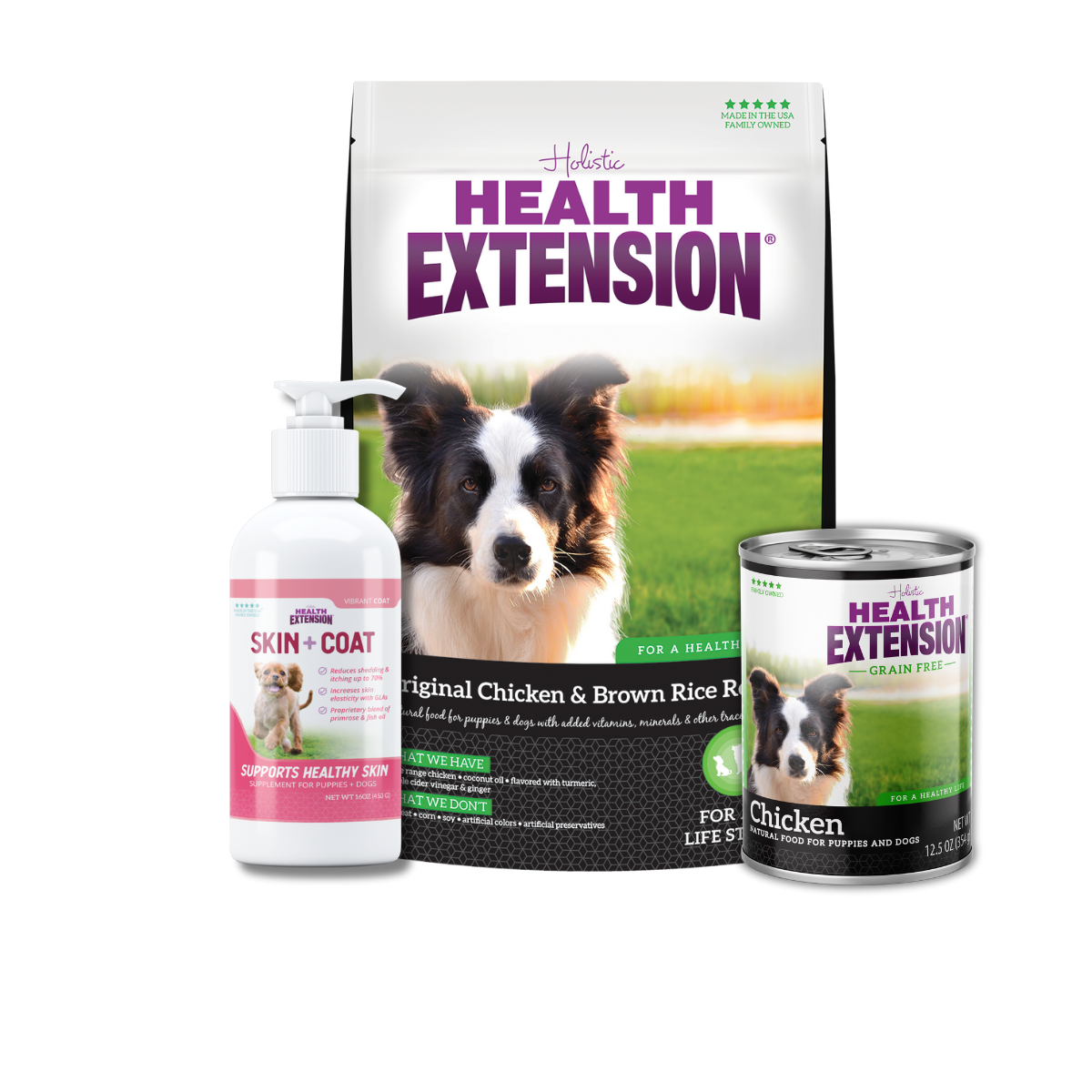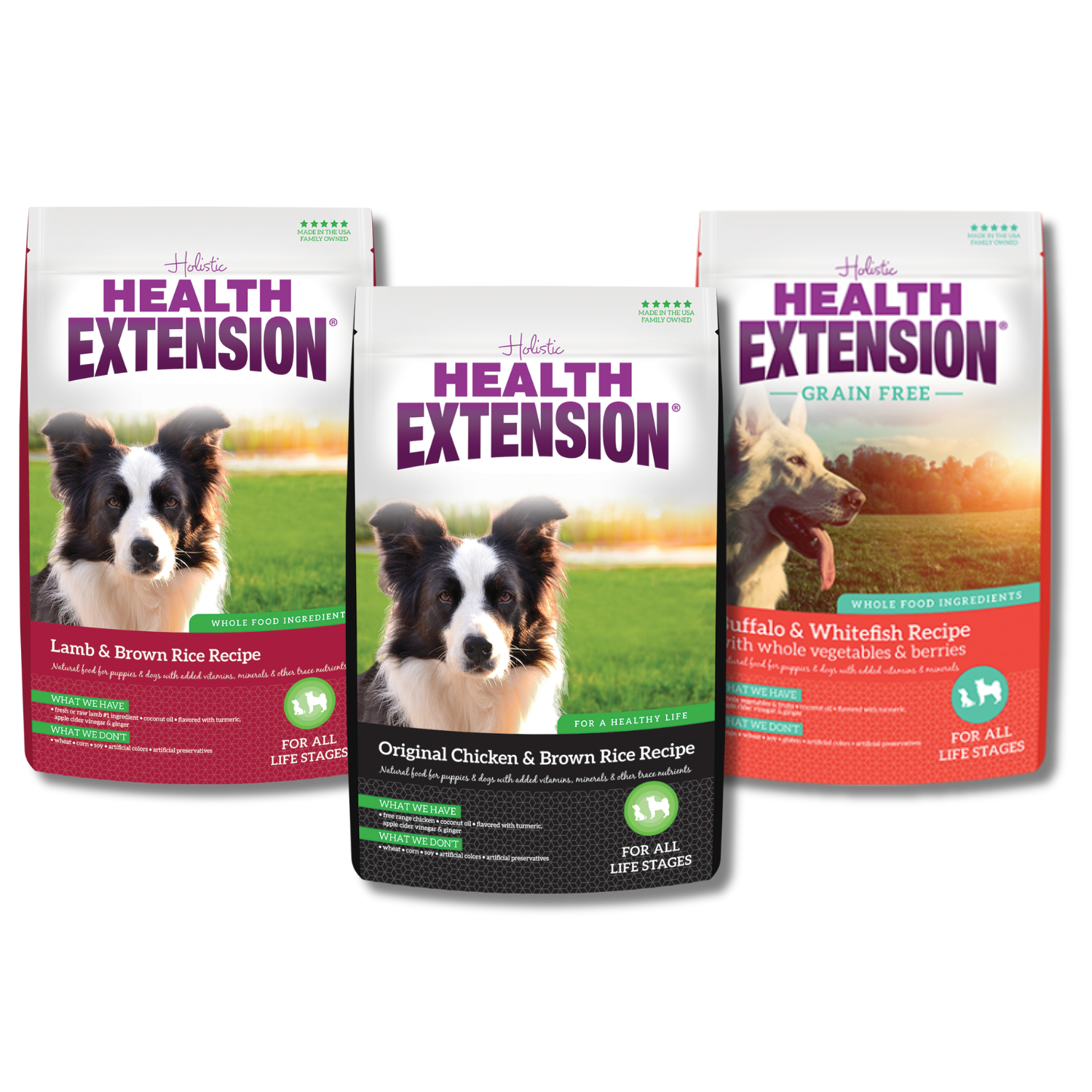 Functional Nutrition In Every Bite
Increased Vitality
Mouth-watering Meat based recipes infused with 30+ superfoods
Balanced Digestion & Powered Immunity
Proprietary Blend of Probiotics, Apple Cider Vinegar and Colostrum
Love them Longer
Fresh, whole Food Ingredients for a long healthy Life.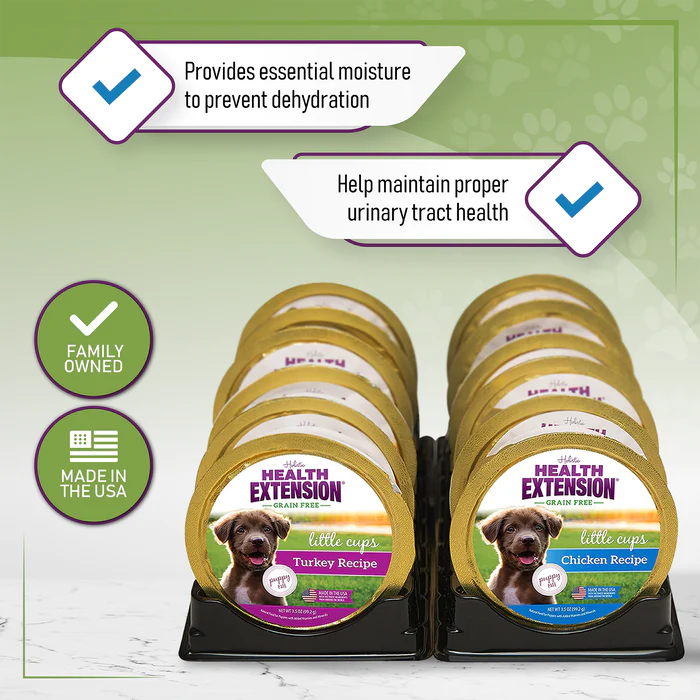 LITTLE CUPS, BIG FLAVOR
Convenient portions for your precious pup.
Chicken or Turkey, easy on sensitive stomachs.
Loaded with antioxidants from carrots, cranberries, and blueberries.
Create a delectable, nutritious blend with Health Extension Kibble!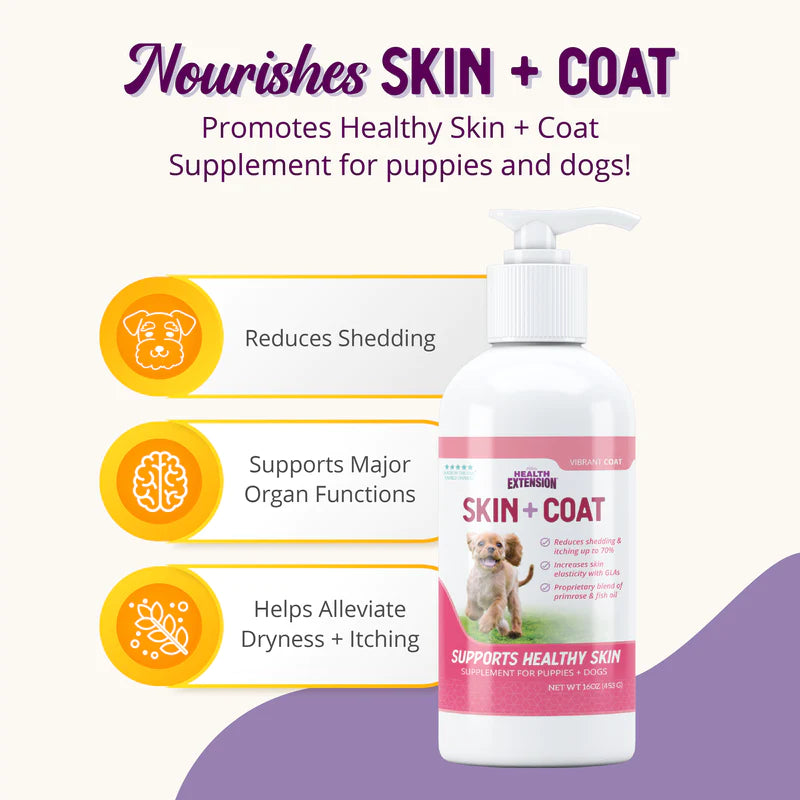 Glowing Skin, Gorgeous Coat!
Unlock your pet's radiance with our 100% natural dietary supplement.
Rich in Omega 3 and 6 fatty acids, it's the secret to supple skin and a glossy coat.
A daily dose over their food banishes dryness, itching, and sheds up to 70% less fur.