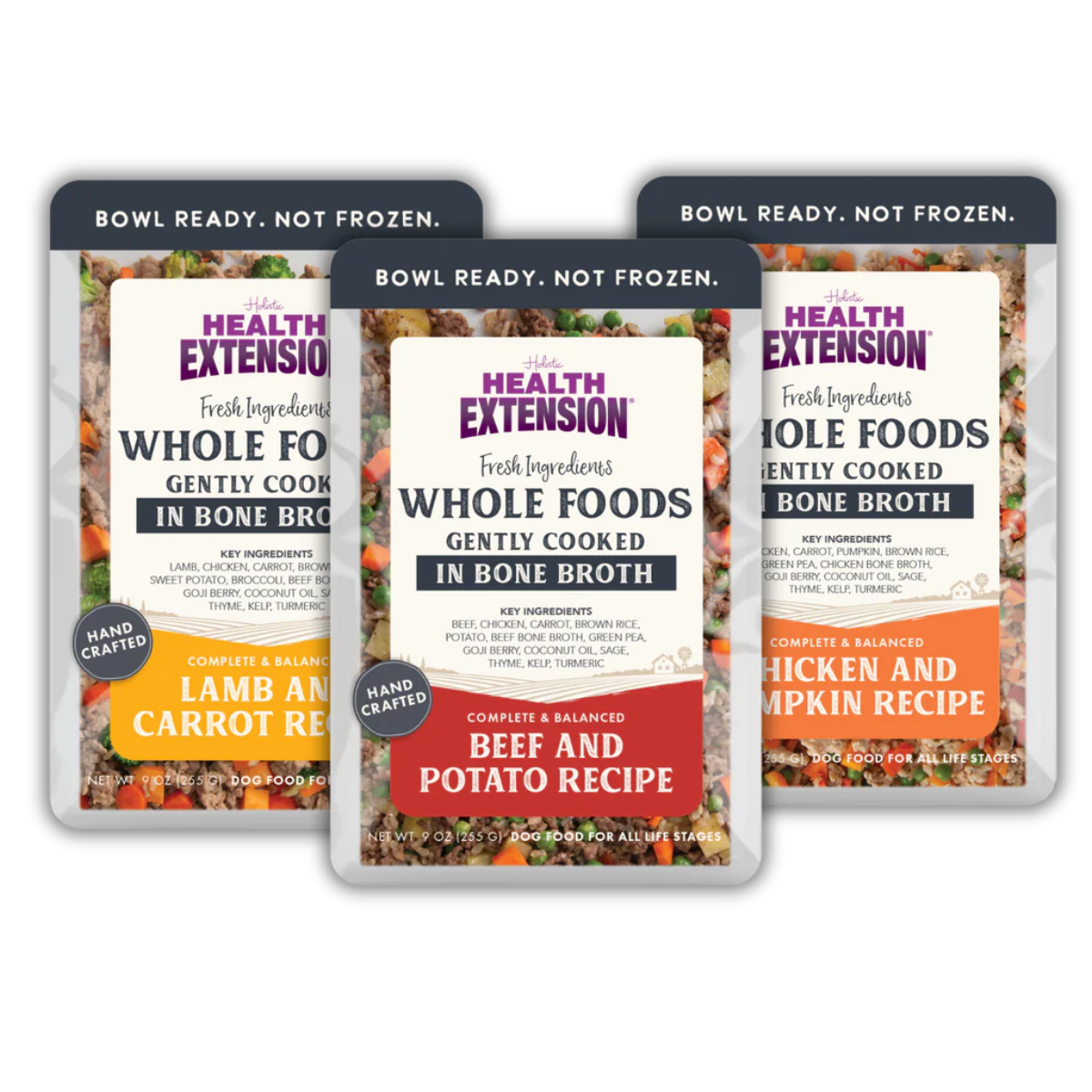 Gently Cooked
These small batch, complete and balanced recipes for all life stages include a unique blend of superfoods to boost immunity such as goji berry, sage, thyme, kelp, and turmeric. Featuring three recipes and three convenient sizes: Beef & Potato, Chicken & Pumpkin, Lamb & Carrot; available in 9 oz. pouches, 5 pack, and 10 pack.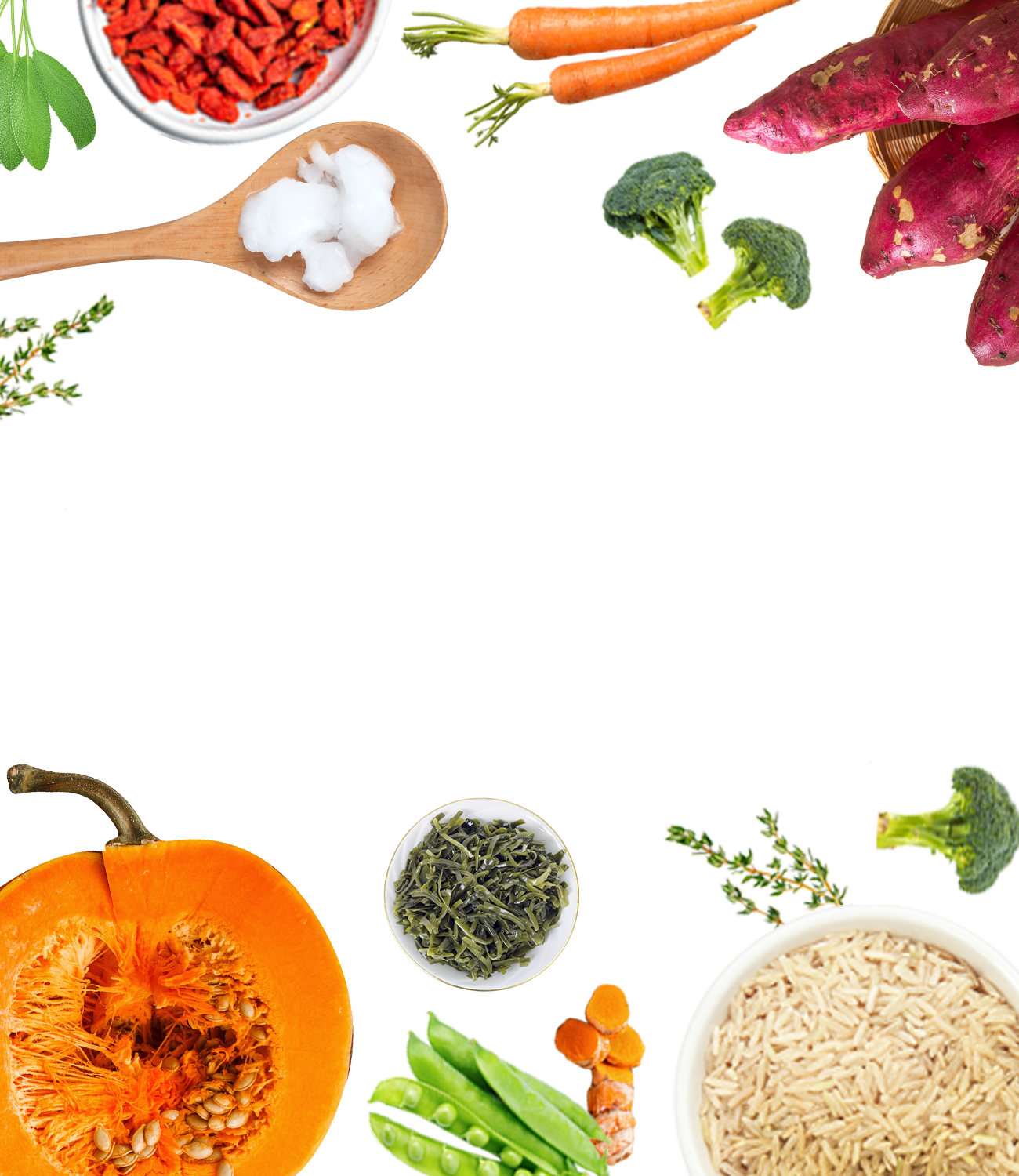 Superfoods
To boost immunity, improve skin & coat,
strength joints, and support digestive health
Discover Health Extension's Gently Cooked recipes
We've skillfully blended potent superfoods such as goji berry, sage, thyme, kelp, turmeric, and coconut oil into every meal. Our premium-quality ingredients feature fresh lamb, beef, or chicken, combined with wholesome vegetables like carrots, sweet potatoes, and broccoli. What's even better? It's never frozen and always ready to delight your dog's taste buds. Ideal for dogs of all ages. Treat your furry friend to the power of superfoods with Gently Cooked because your dog deserves nothing but the finest!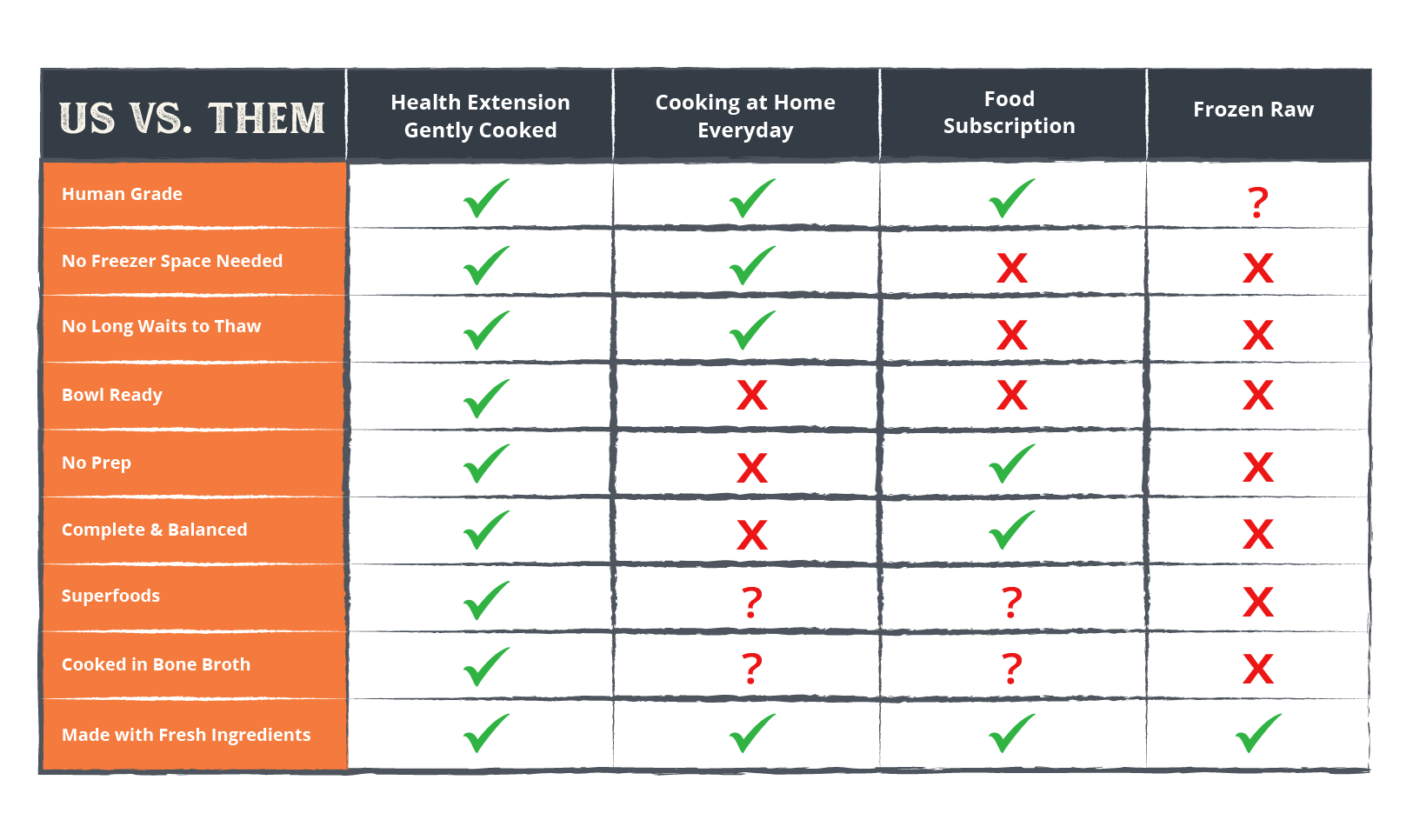 Frequently Asked Questions
What are the benefits of Gently Cooked Recipes?

Gently Cooked Recipes boost immunity through superfoods, providing mouthwatering fresh meat as the #1 ingredient, and offering a balanced meal that doesn't require freezer space.
How is the product cooked?

Our Gently Cooked recipes are cooked in bone broth within their pouches, which provides shelf stability without the use of preservatives, refrigeration, heating up, or freezing!
Does Gently Cooked need to be kept frozen?

Nope! Gently Cooked is entirely shelf stable and bowl ready, opening up your freezer space.