Trusted By Millions
From pet owners, veterinarians, trainers, groomers, rescues, and independent pet food stores.


Our 4 year old Shih-tzu has been eating this from the day we brought him home and he continues to love it. We also use Health Extension's little bites dry food and our dog is very healthy with no allergies. Highly recommend these products.
I want to thank your family for making this absolutely wonderful product. My dog is 13 years and has a heart issue. After having your food for about a month she is looking better. More energy. Her coat is fuller. She seems happier. Whatever you're doing thank you from my heart. I know time is short for her but if I can make her better in any way for her last years I'm there. You are amazing humans.
My pup is 2 and has been on this since she could chew. This is the only brand I will buy. My dog loves it! Always fresh when it arrives. I mix a little of their wet food with the kibble and there's never anything left. Health Extension is a brand I trust.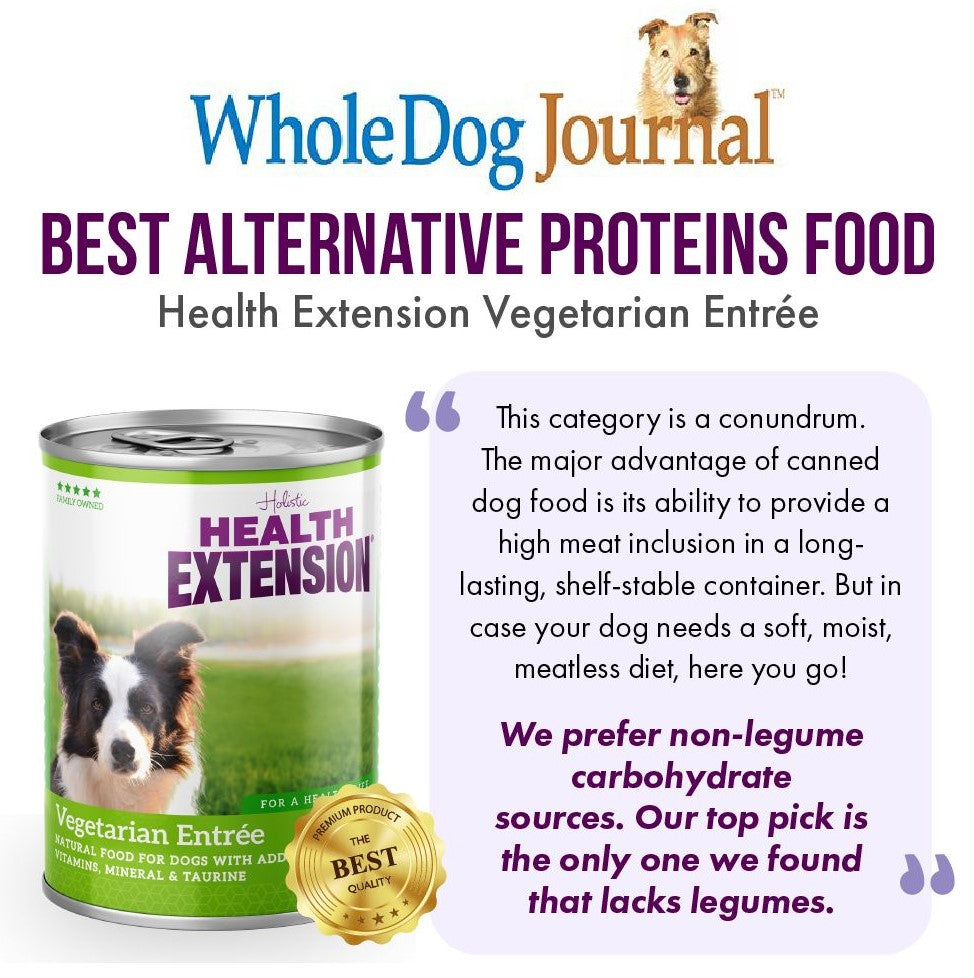 The Best Alternative Proteins Food
We are honored to be named The Best Alternative Proteins Food by the Whole Dog Journal!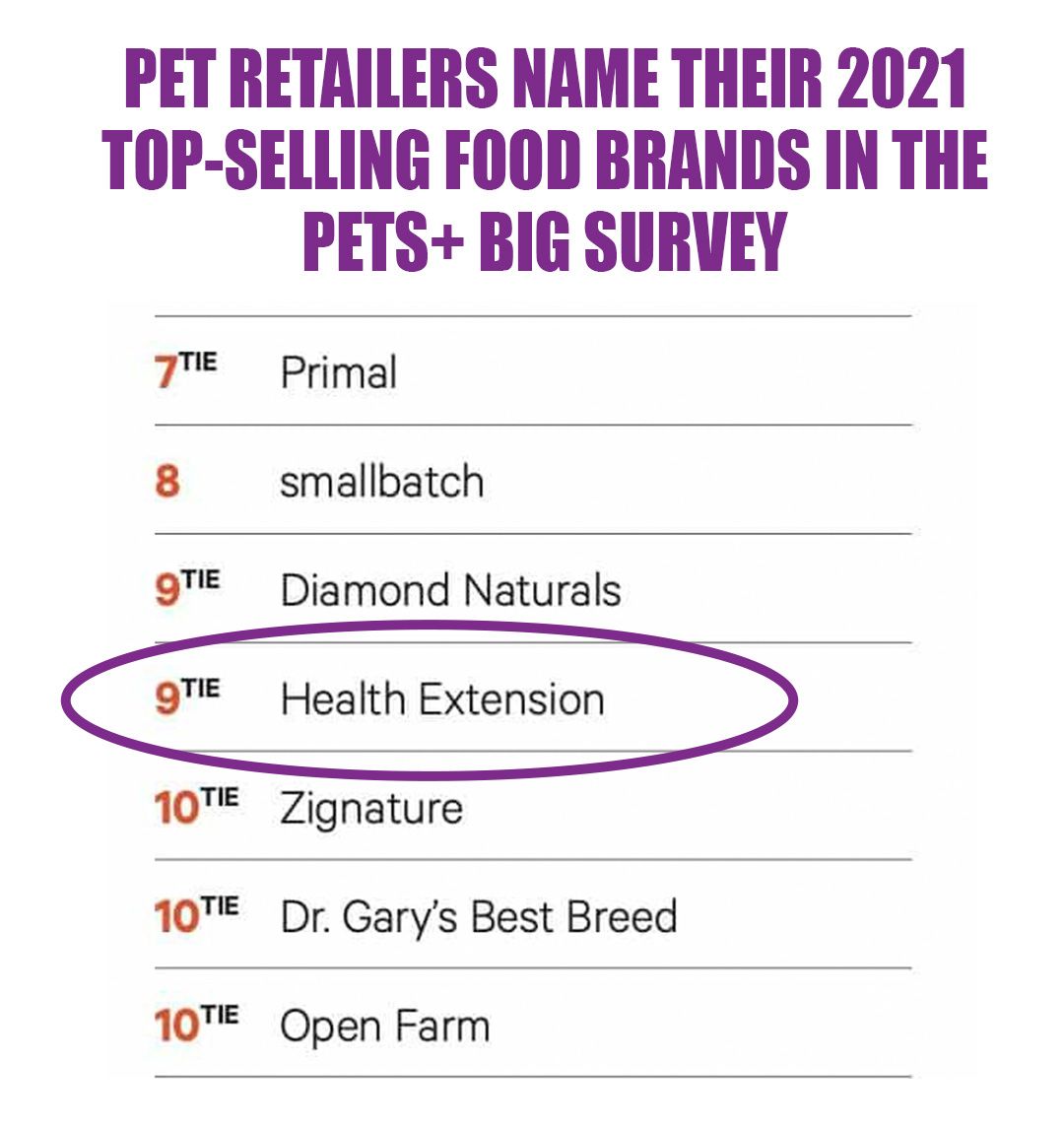 TOP 10 Selling food brand
Health Extension was voted as a TOP 10 Selling food brand! Thank you pet retailers & congratulations to our team!