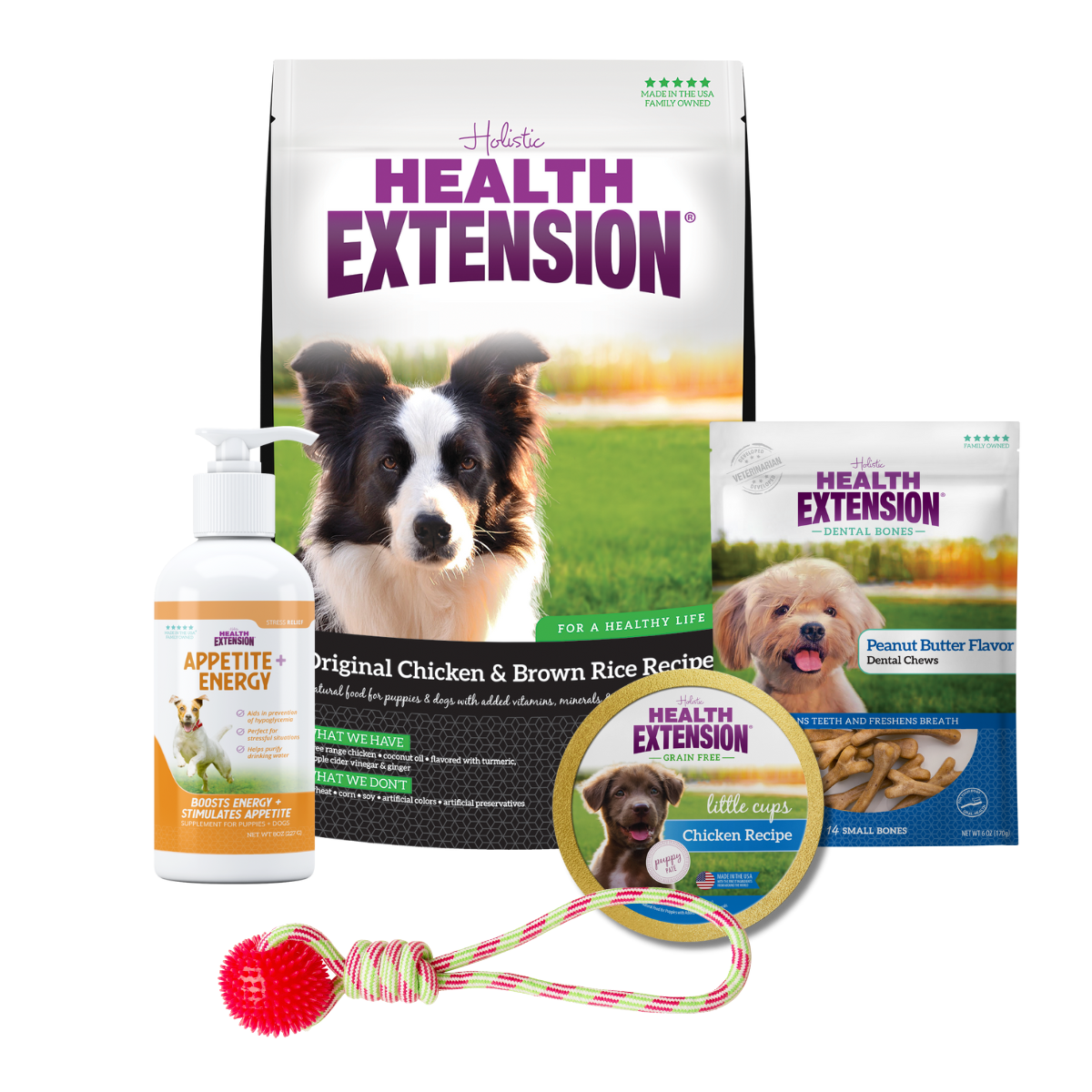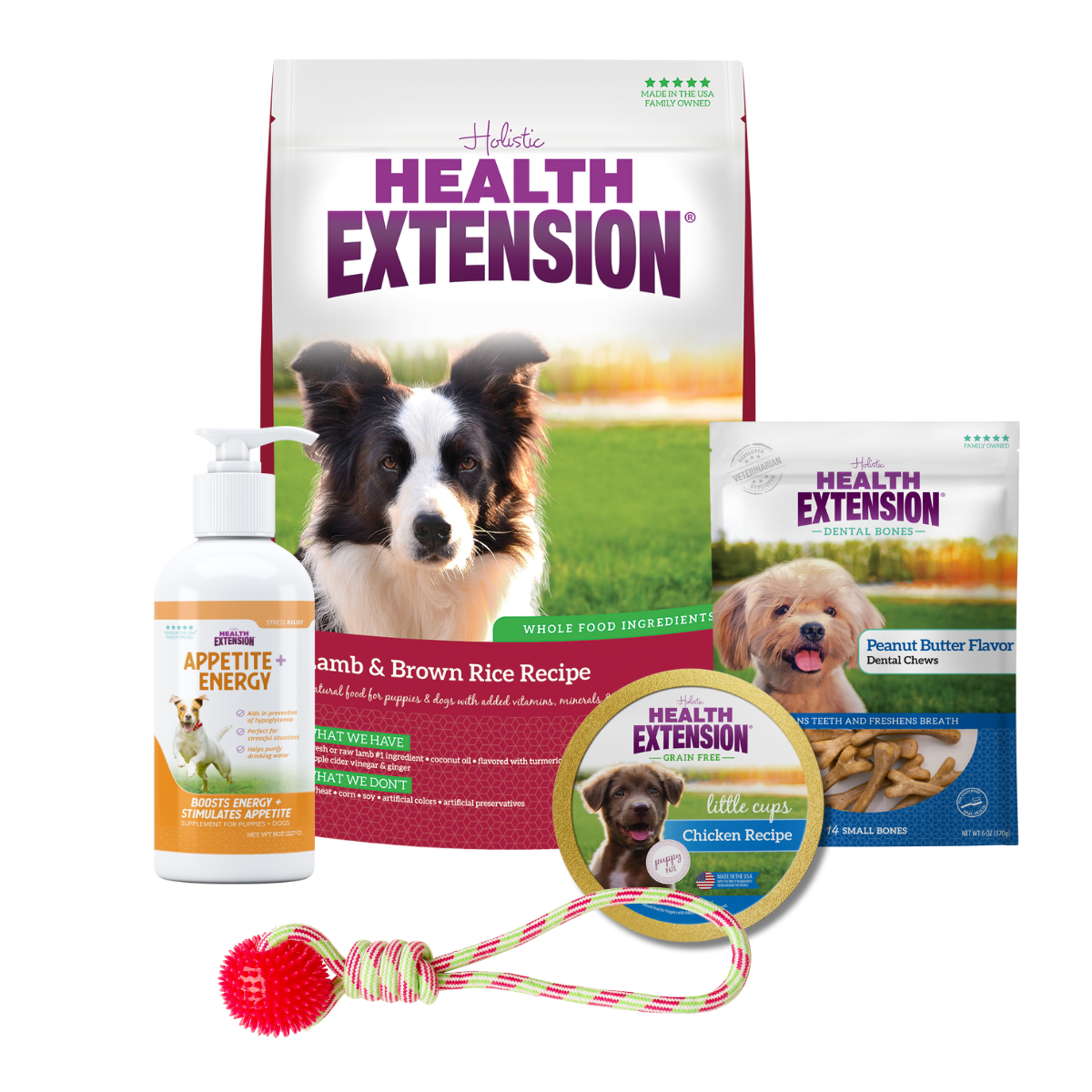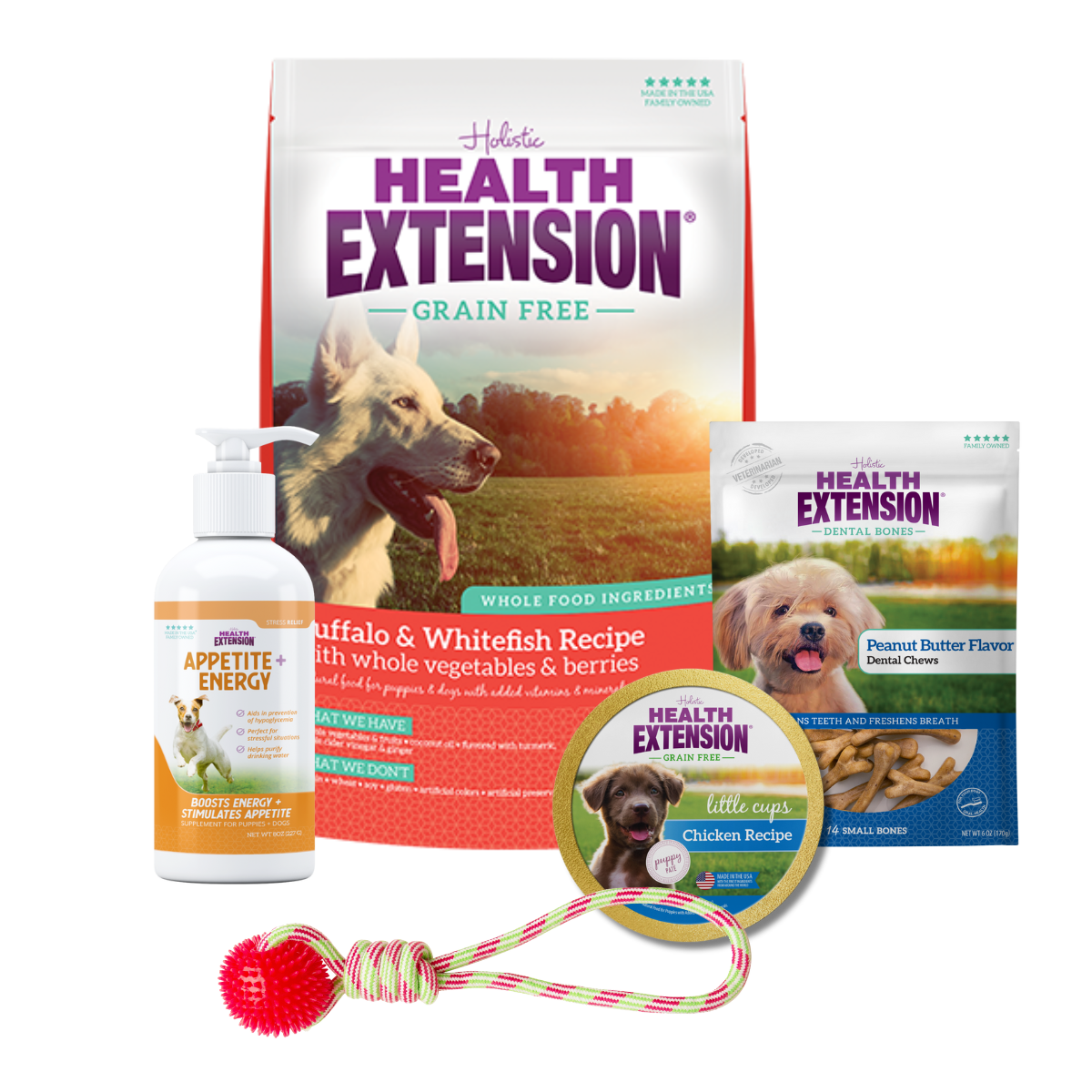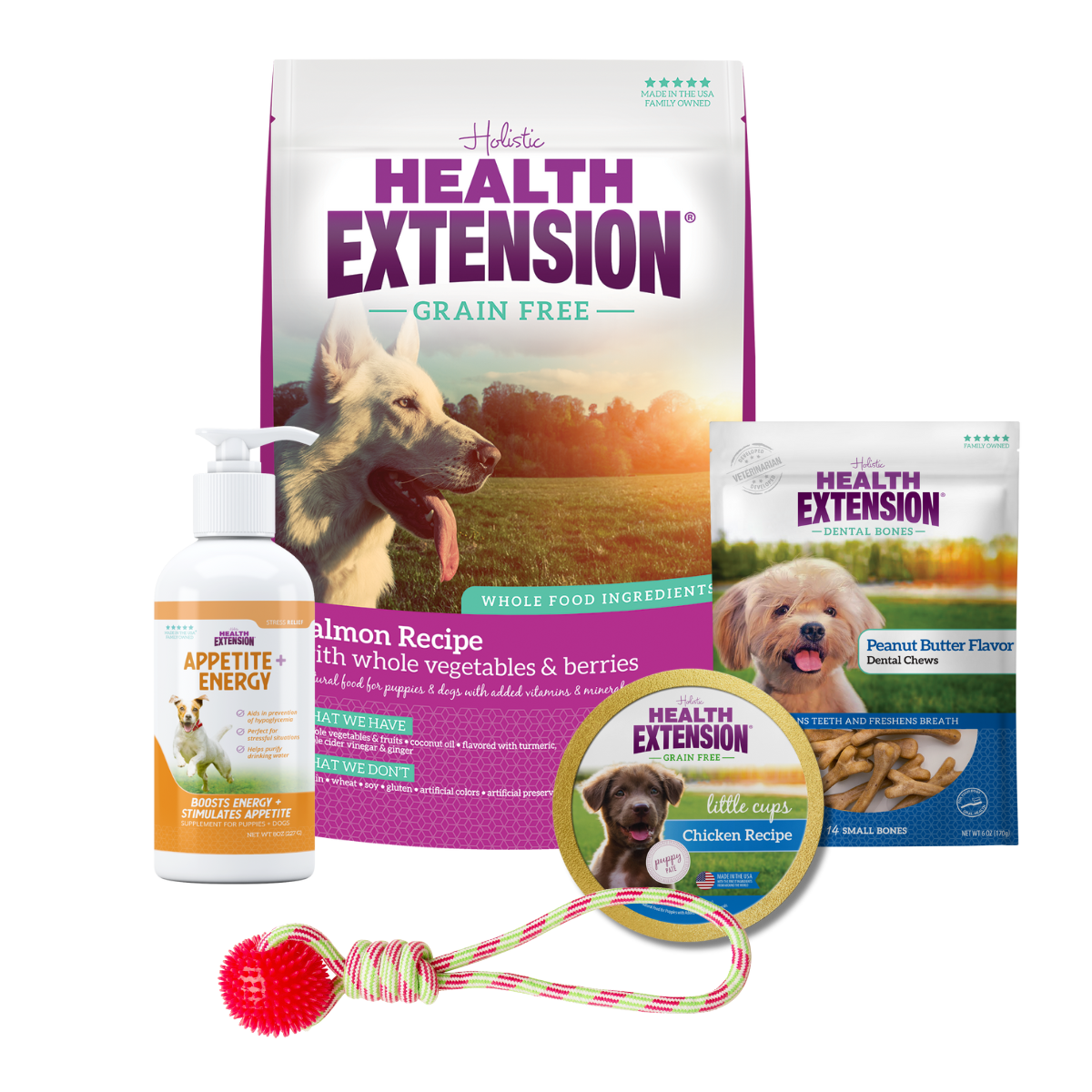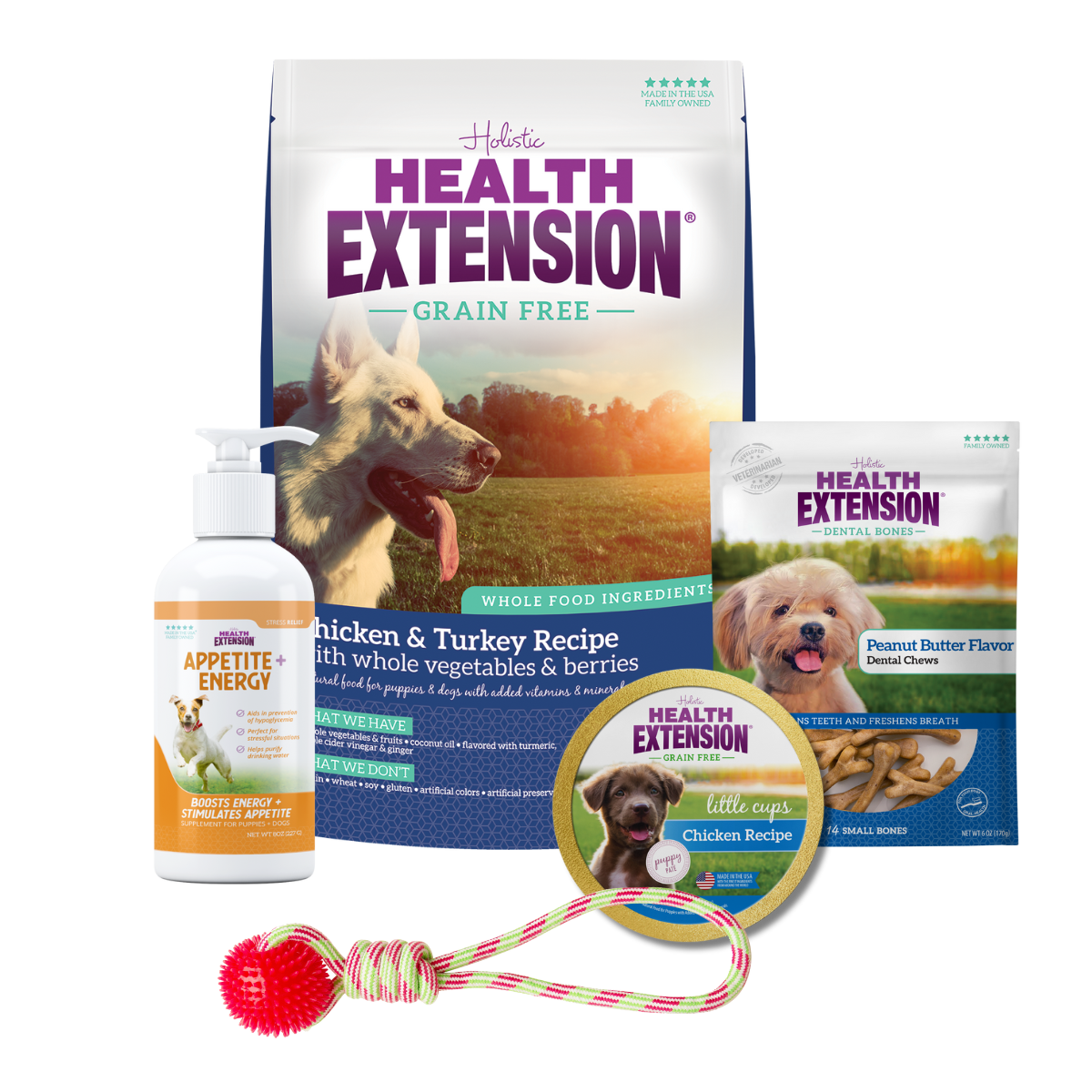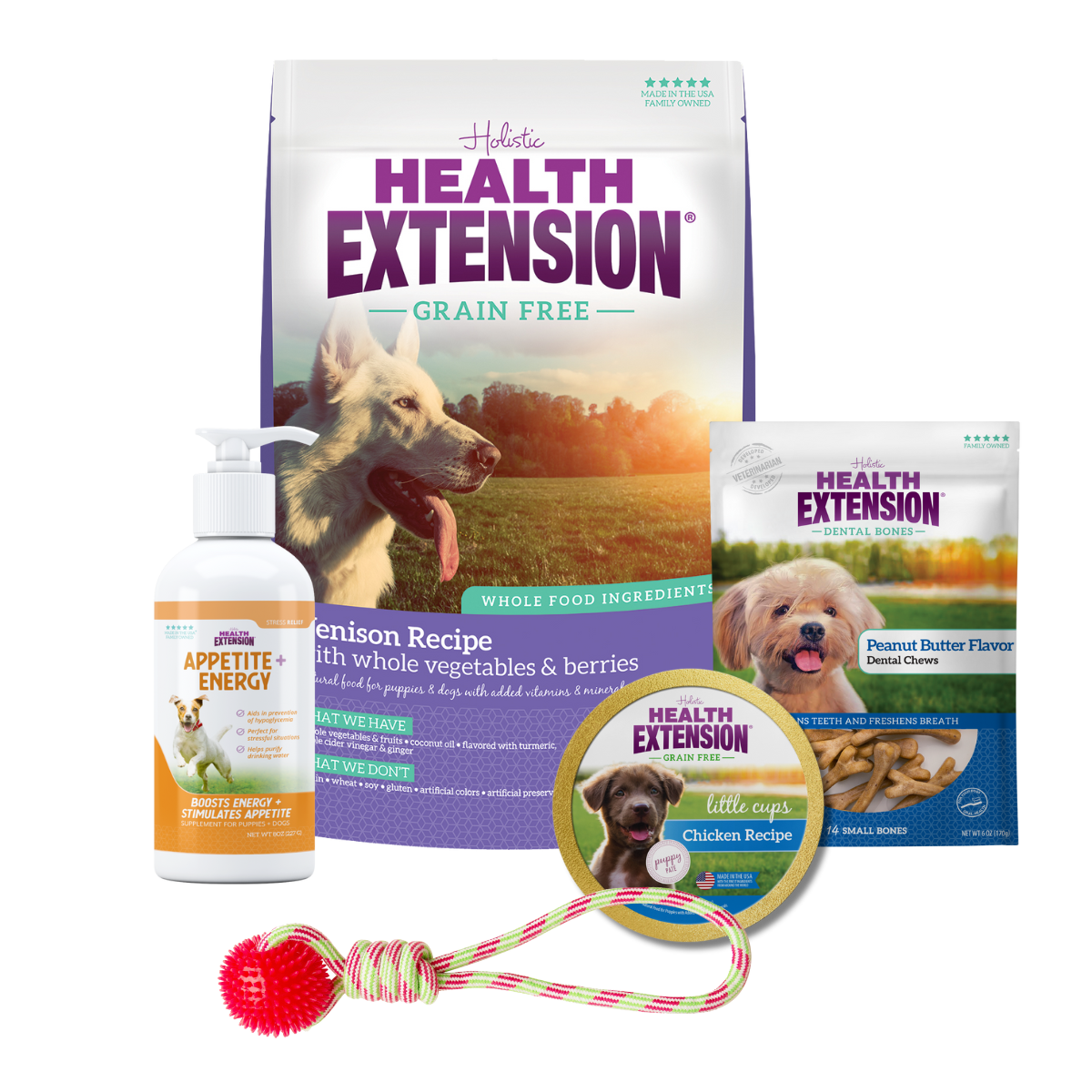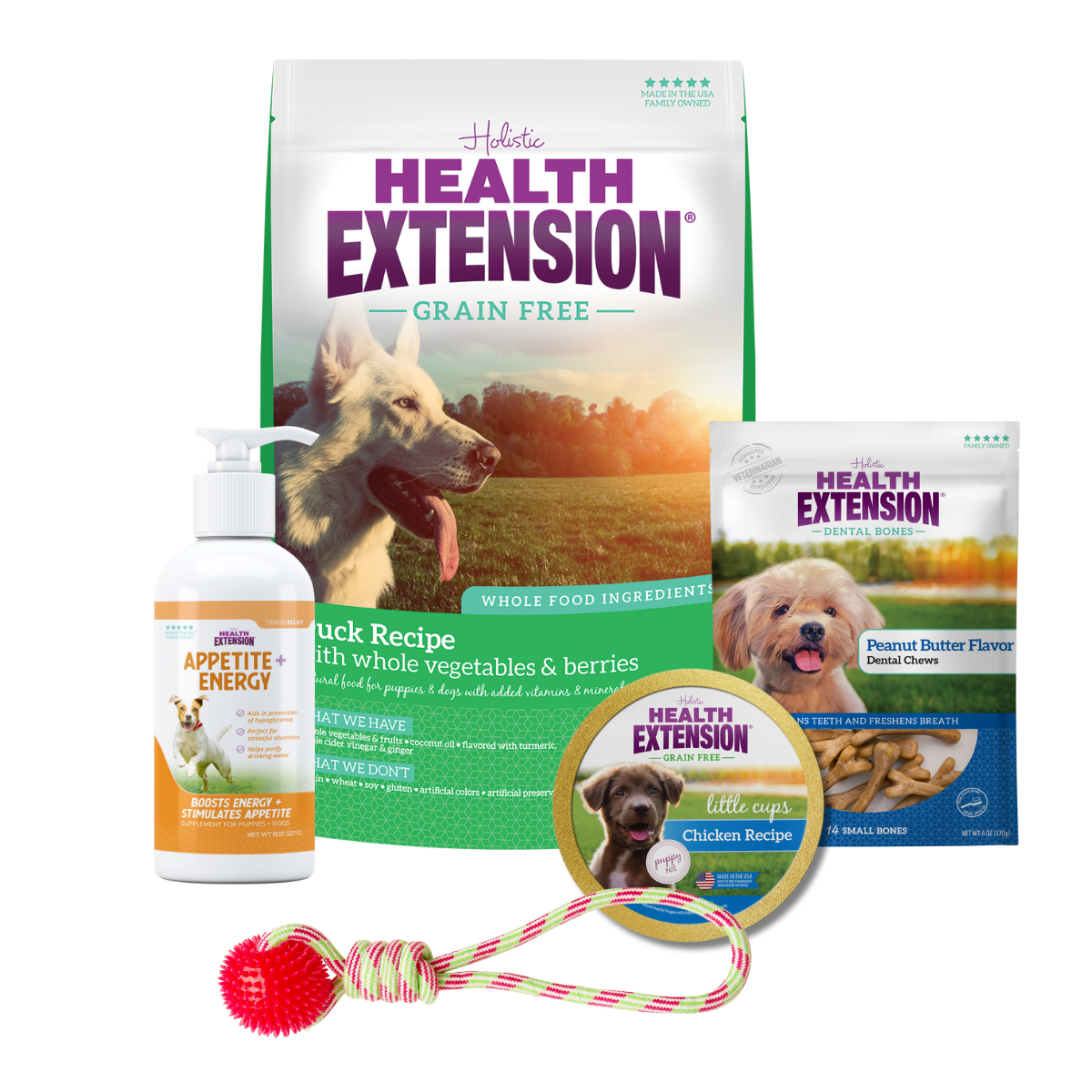 Complete Puppy Sampler Kit: Large Breed
---
Dry Dog food - 4lb
APPETITE + ENERGY Stress Relief Supplement 8oz
Little Cups for Puppies (12 pack - 3.5 oz each)
Peanut Butter Flavor Dental Bones 14-pack
Spike-O-Mite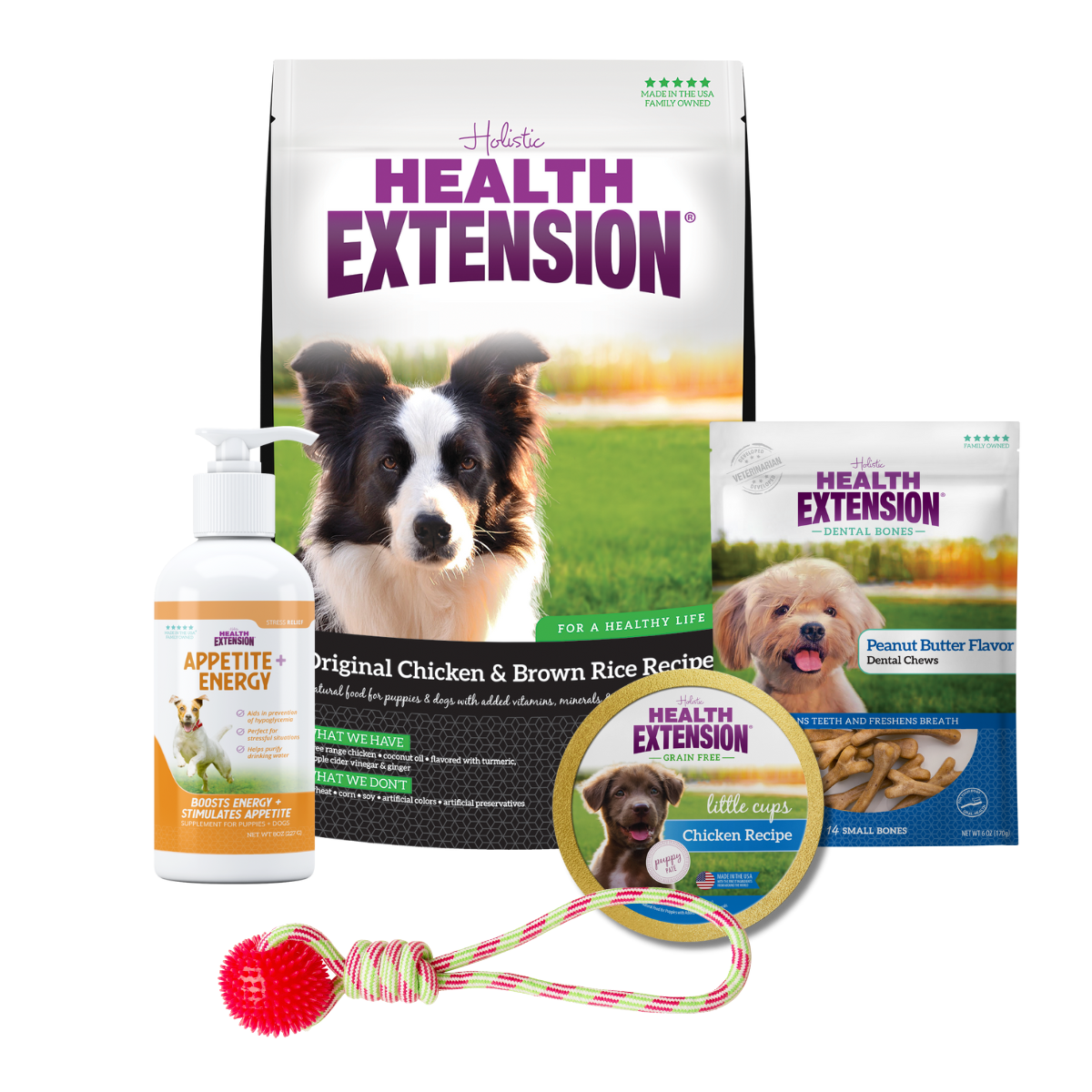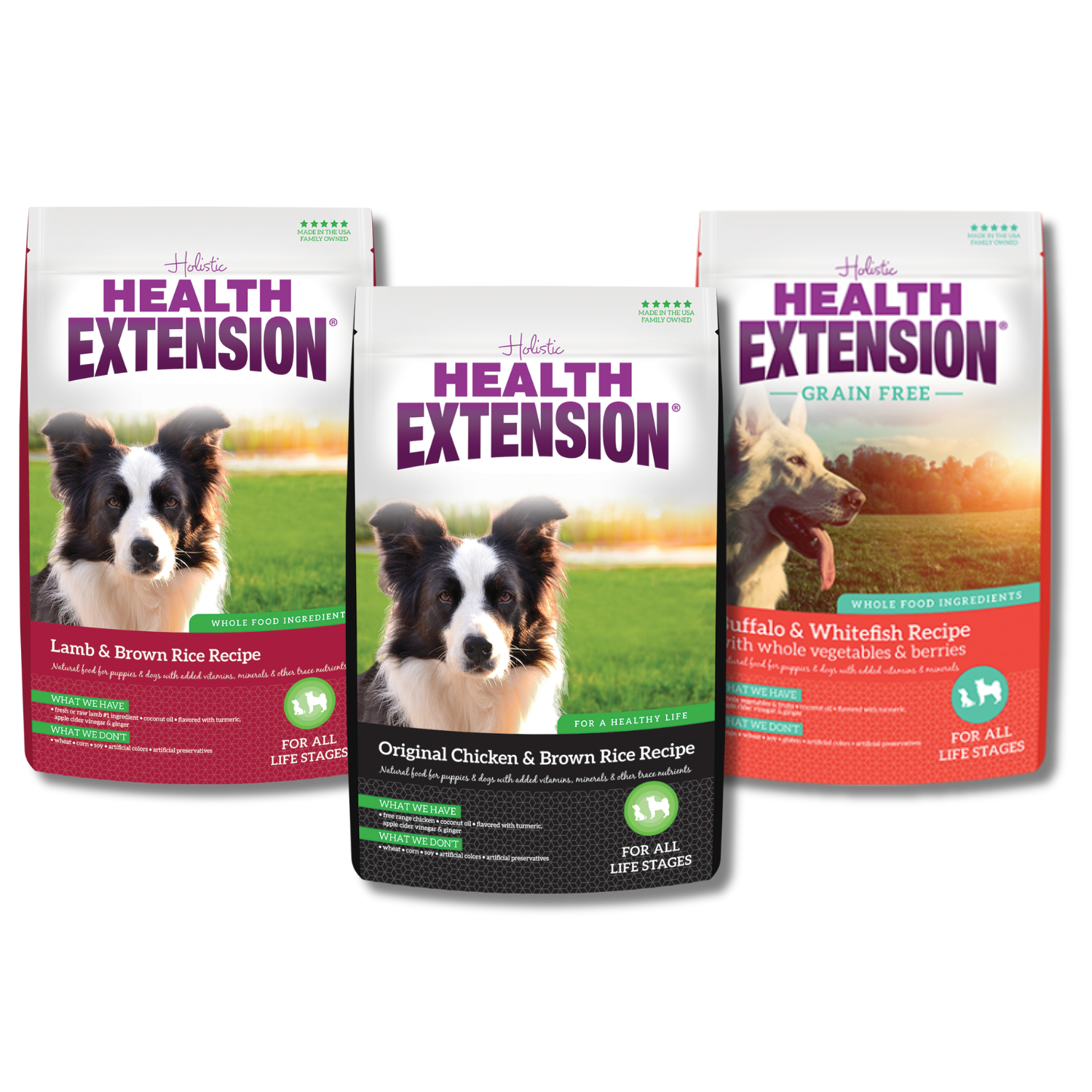 Functional Nutrition In Every Bite
Increased Vitality
Mouth-watering Meat based recipes infused with 30+ superfoods
Balanced Digestion & Powered Immunity
Proprietary Blend of Probiotics, Apple Cider Vinegar and Colostrum
Love them Longer
Fresh, whole Food Ingredients for a long healthy Life.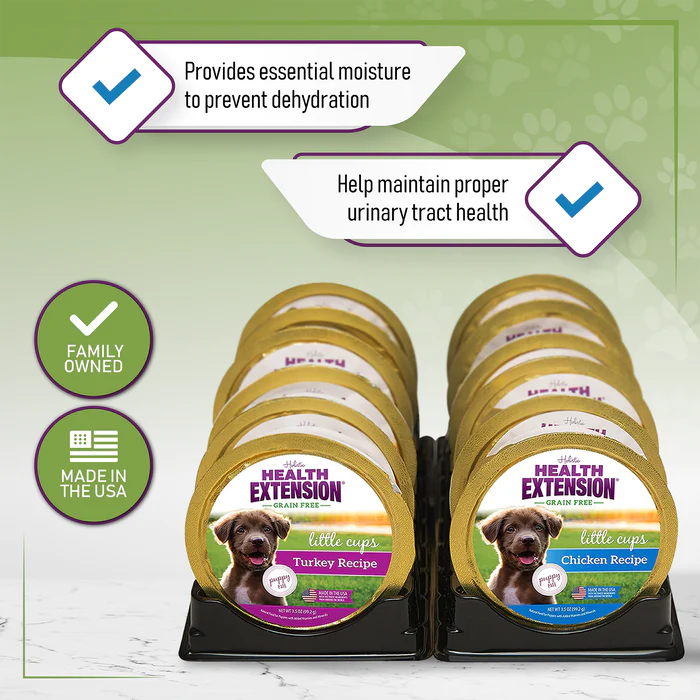 LITTLE CUPS, BIG FLAVOR
Convenient portions for your precious pup.
Chicken or Turkey, easy on sensitive stomachs.
Loaded with antioxidants from carrots, cranberries, and blueberries.
Create a delectable, nutritious blend with Health Extension Kibble!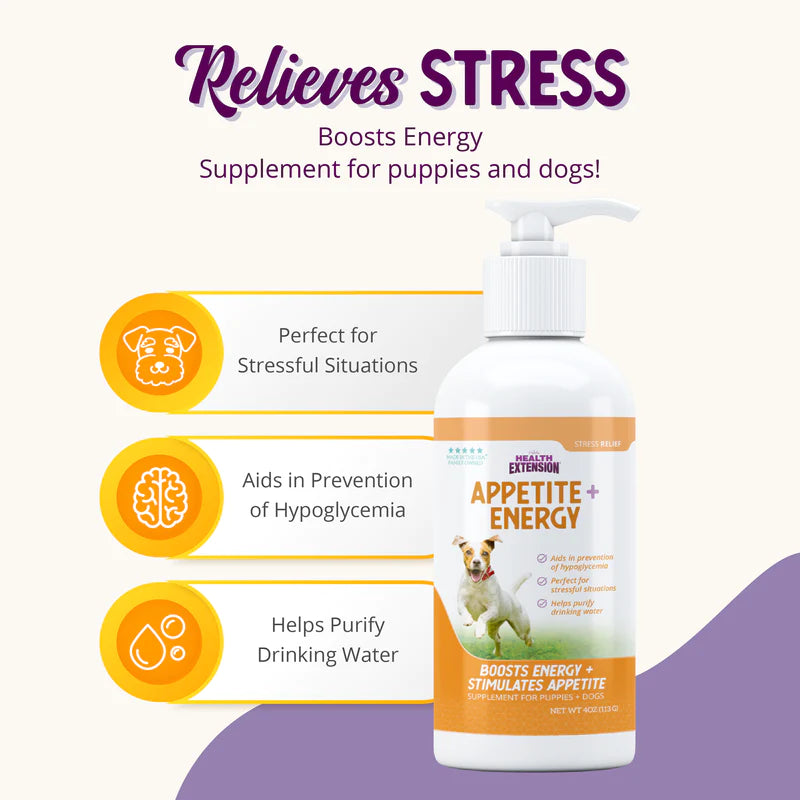 A Stress-Free, Healthy Pup!
Our Appetite + Energy Stress Relief Supplement is your pup's ally.
Perfect for stressful moments and fussy eaters.
Packed with vitamin B for appetite stimulation and energy.
Ensures optimal blood sugar levels, so your canine stays strong under stress.