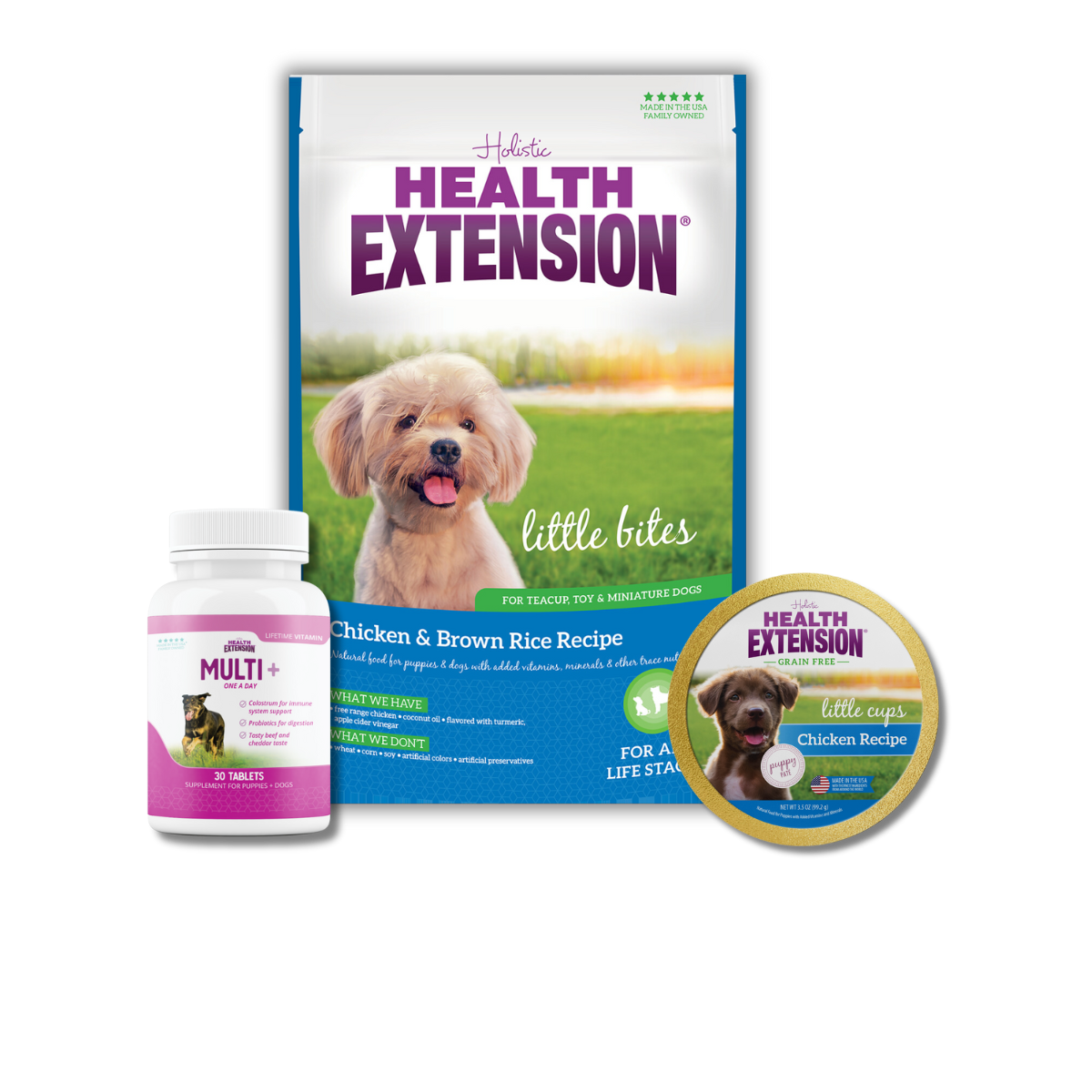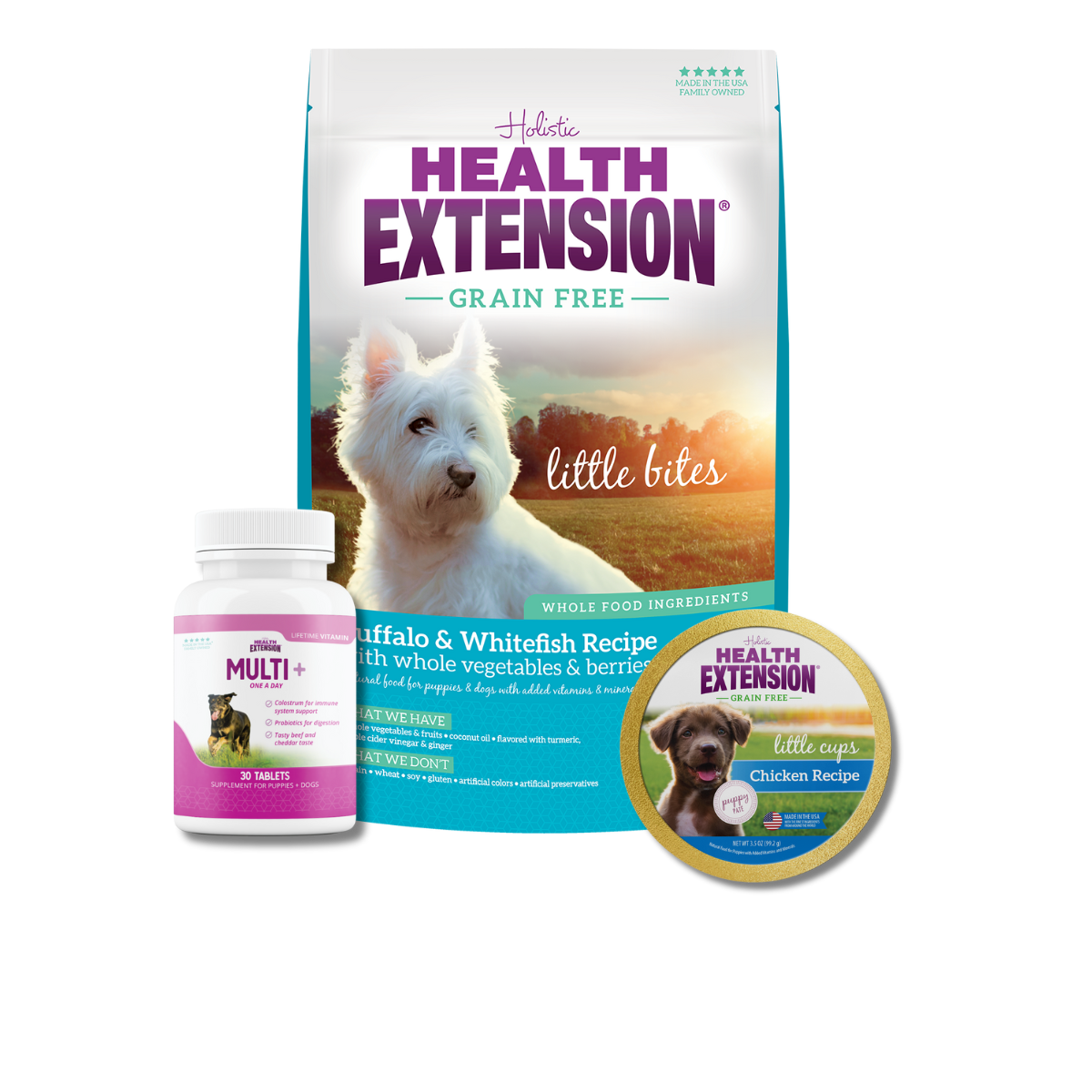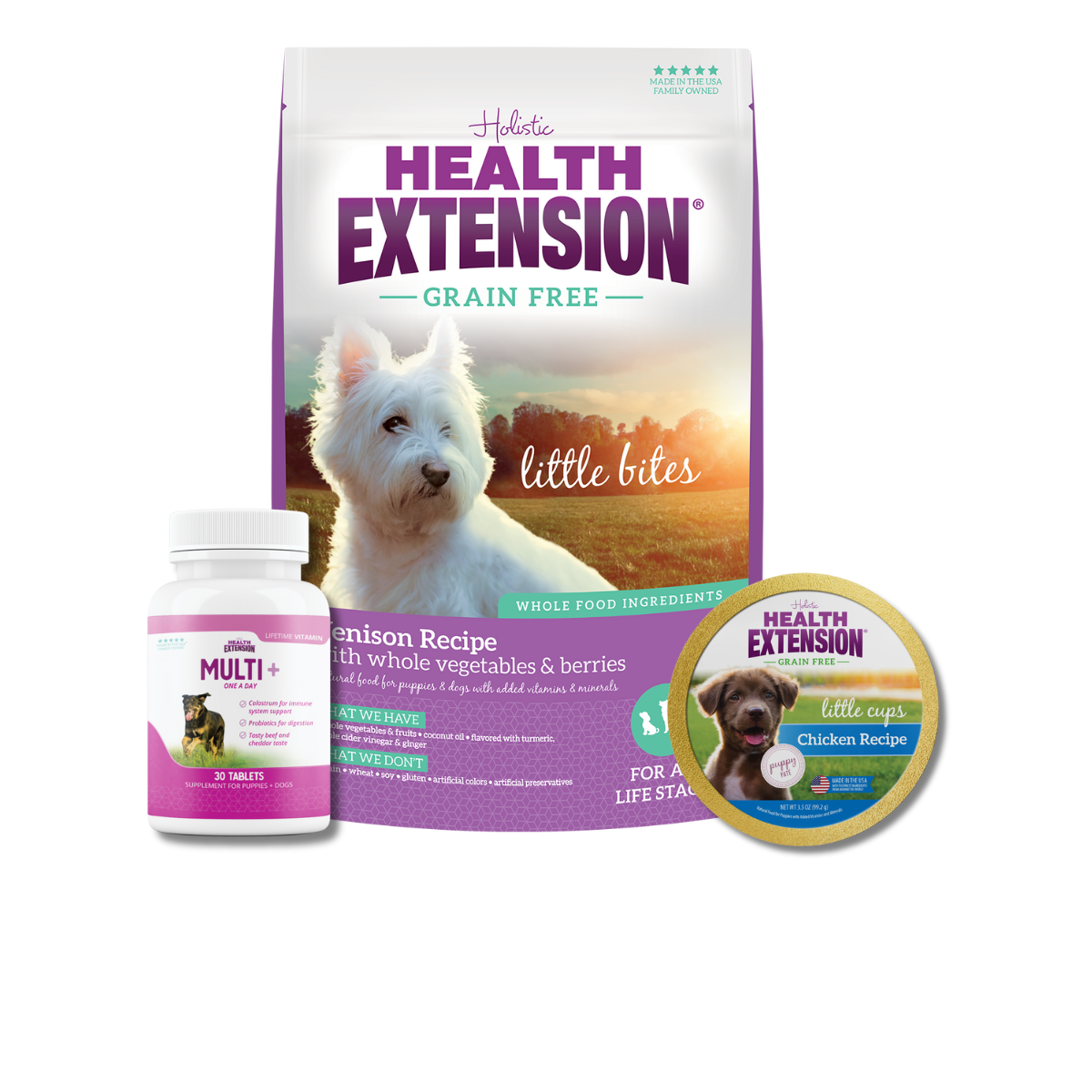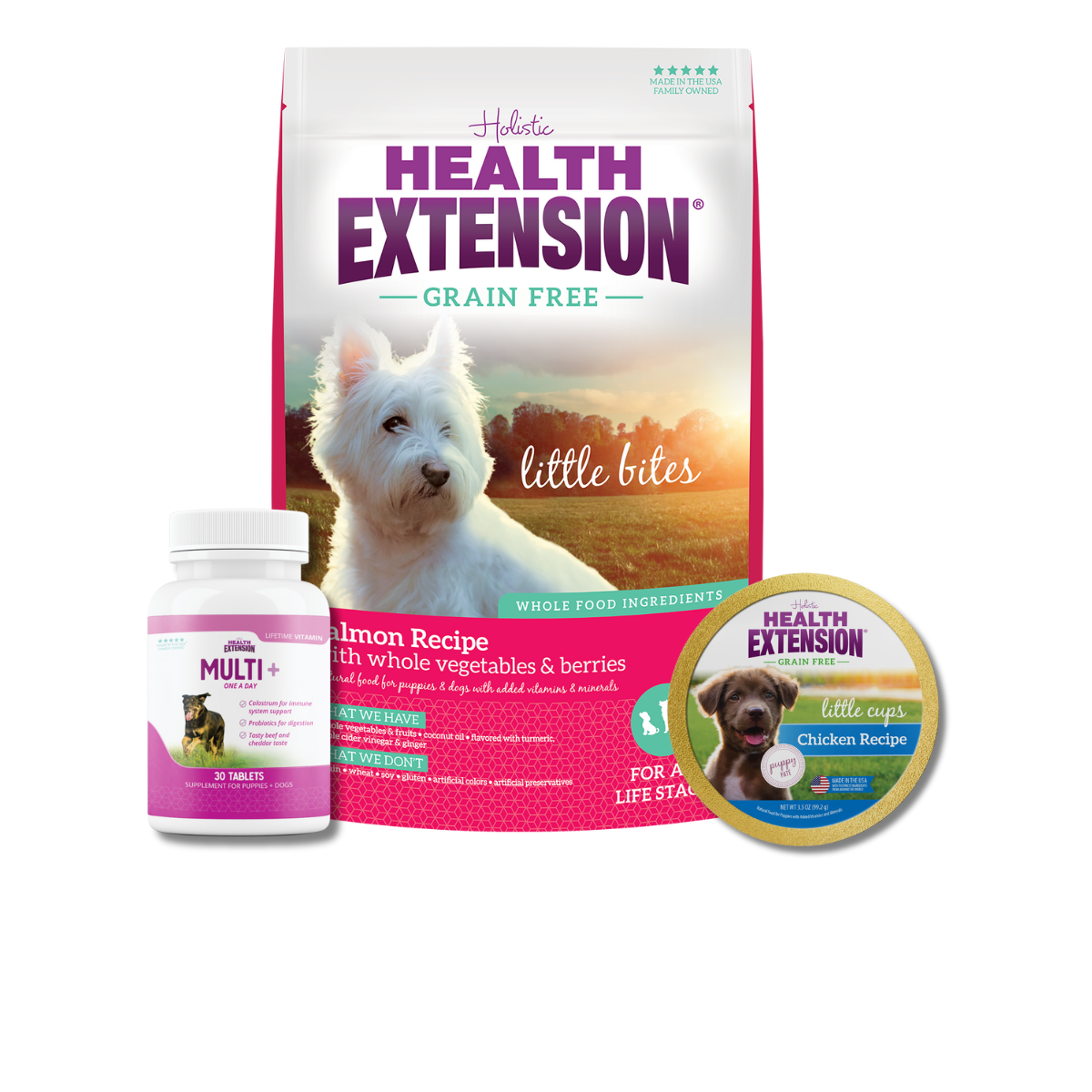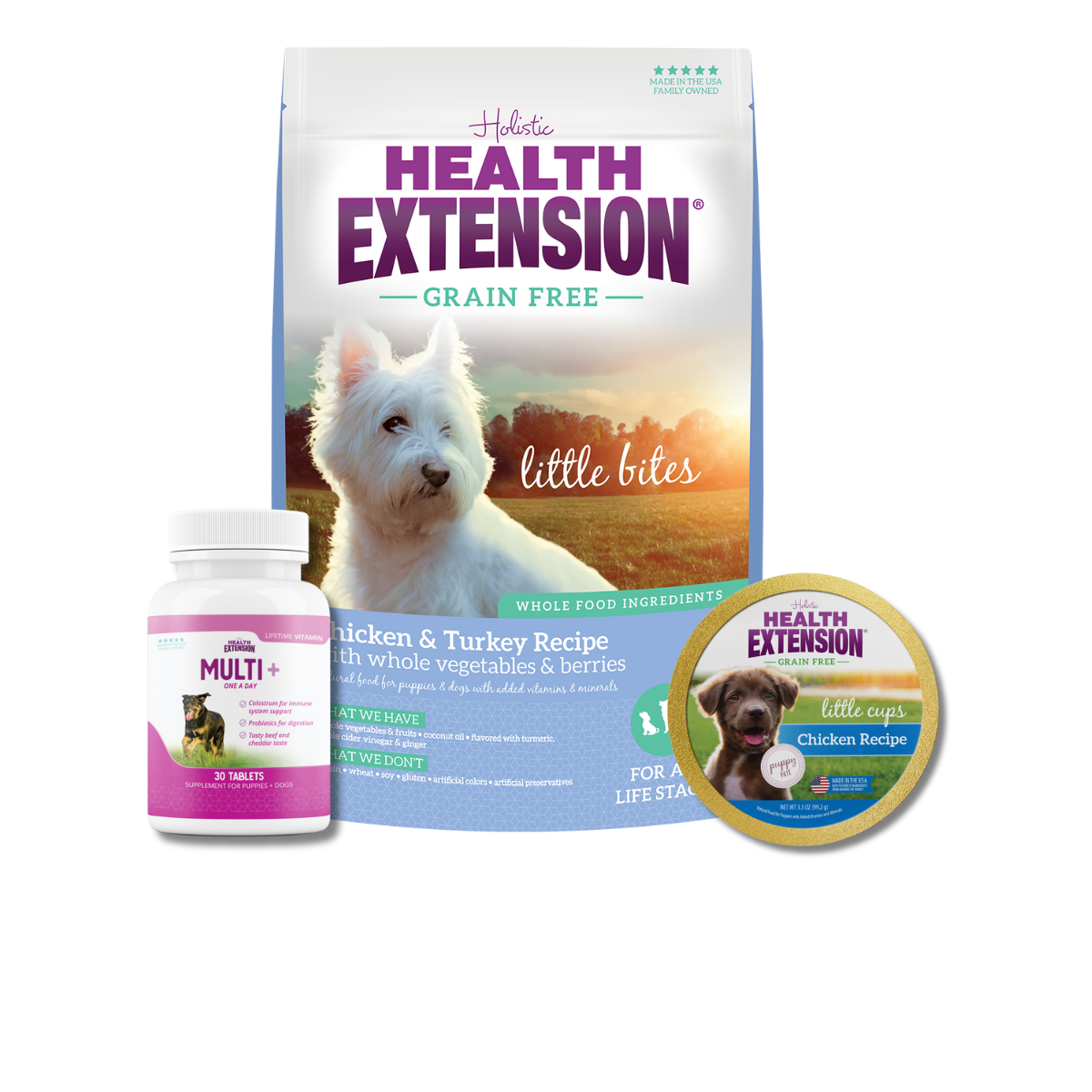 Puppy Trial Kit: Small Breed
---
Dry Dog food - 4lb
Multi + Lifetime Vitamins - 30 tablets
Little Cups for Puppies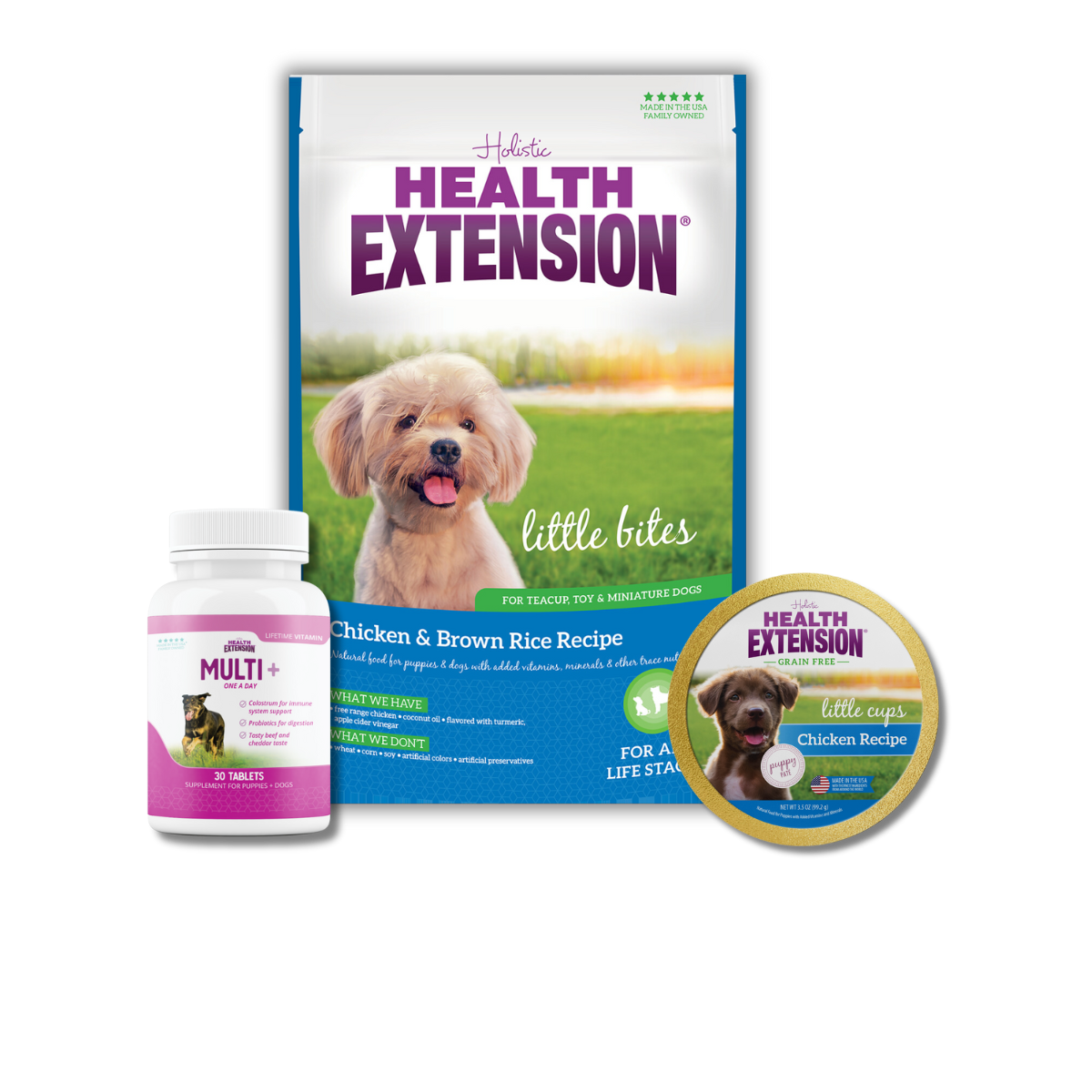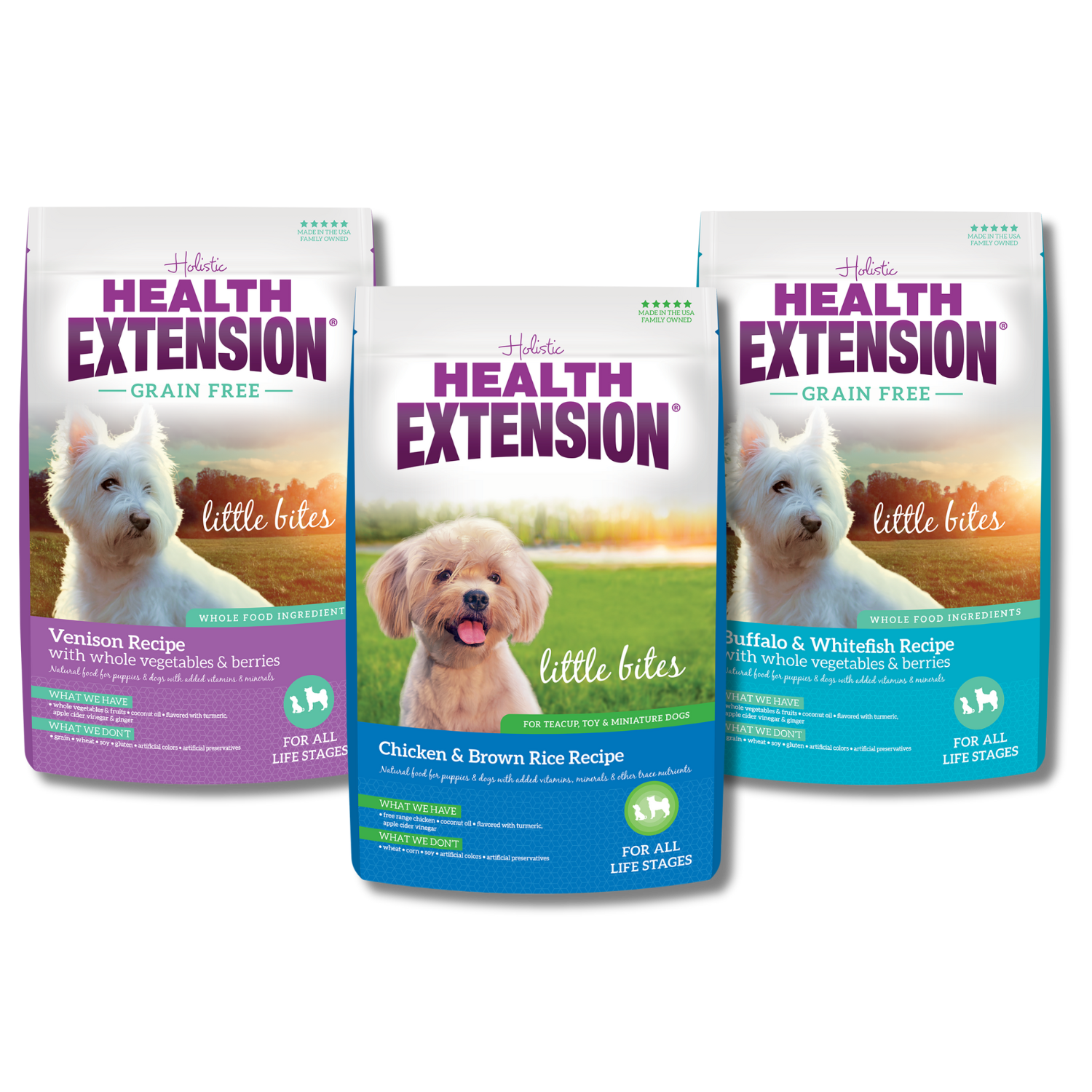 Functional Nutrition In Every Bite
Increased Vitality
Mouth-watering Meat based recipes infused with 30+ superfoods
Balanced Digestion & Powered Immunity
Proprietary Blend of Probiotics, Apple Cider Vinegar and Colostrum
Love them Longer
Fresh, whole Food Ingredients for a long healthy Life.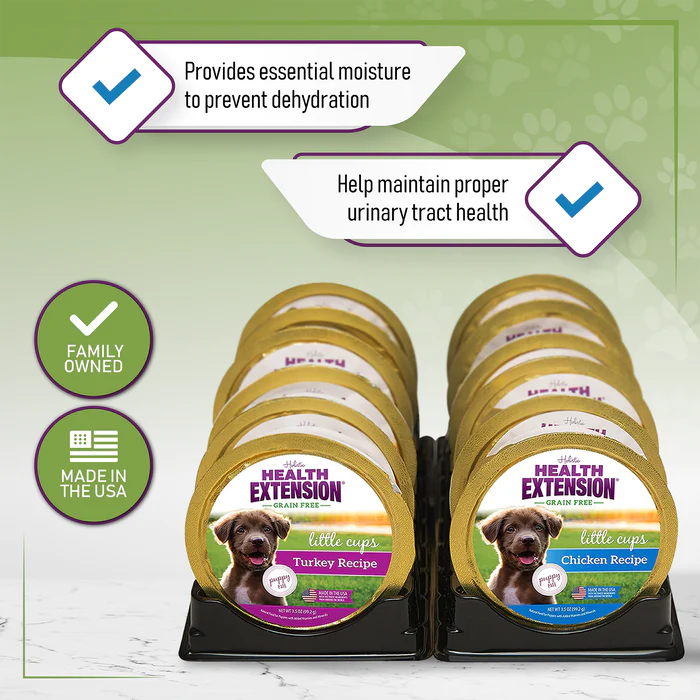 Little Cups, Big Flavor
Convenient portions for your precious pup.
Chicken or Turkey, easy on sensitive stomachs.
Loaded with antioxidants from carrots, cranberries, and blueberries.
Create a delectable, nutritious blend with Health Extension Kibble!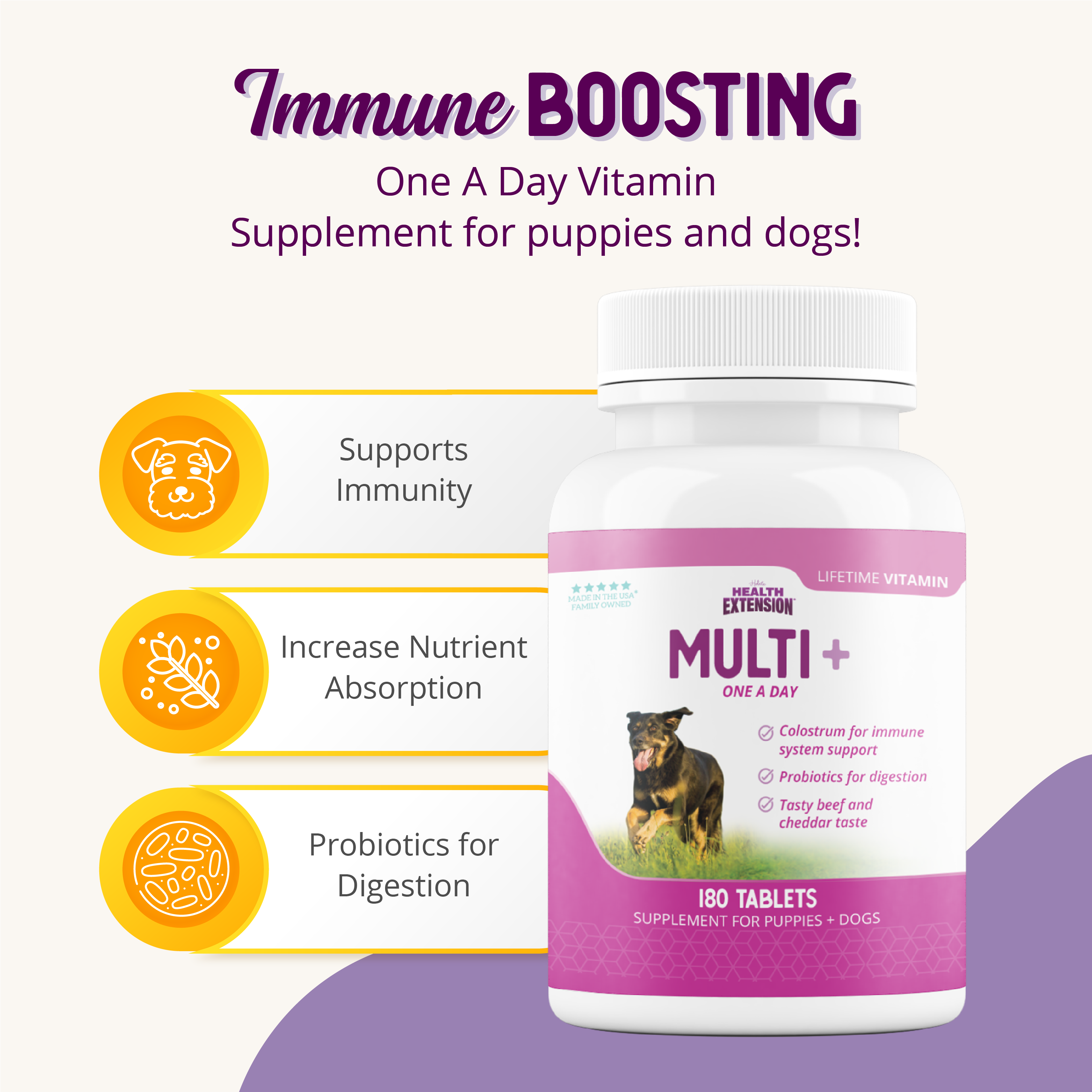 Boost Your Pup's Well-being
Unleash the power of a healthy diet and a multi-vitamin for your dog.
Essential vitamins and minerals are the keys to your dog's vitality.
Experience the added magic of Colostrum, Blue Green Algae, & Probiotics in our dog and puppy supplement!