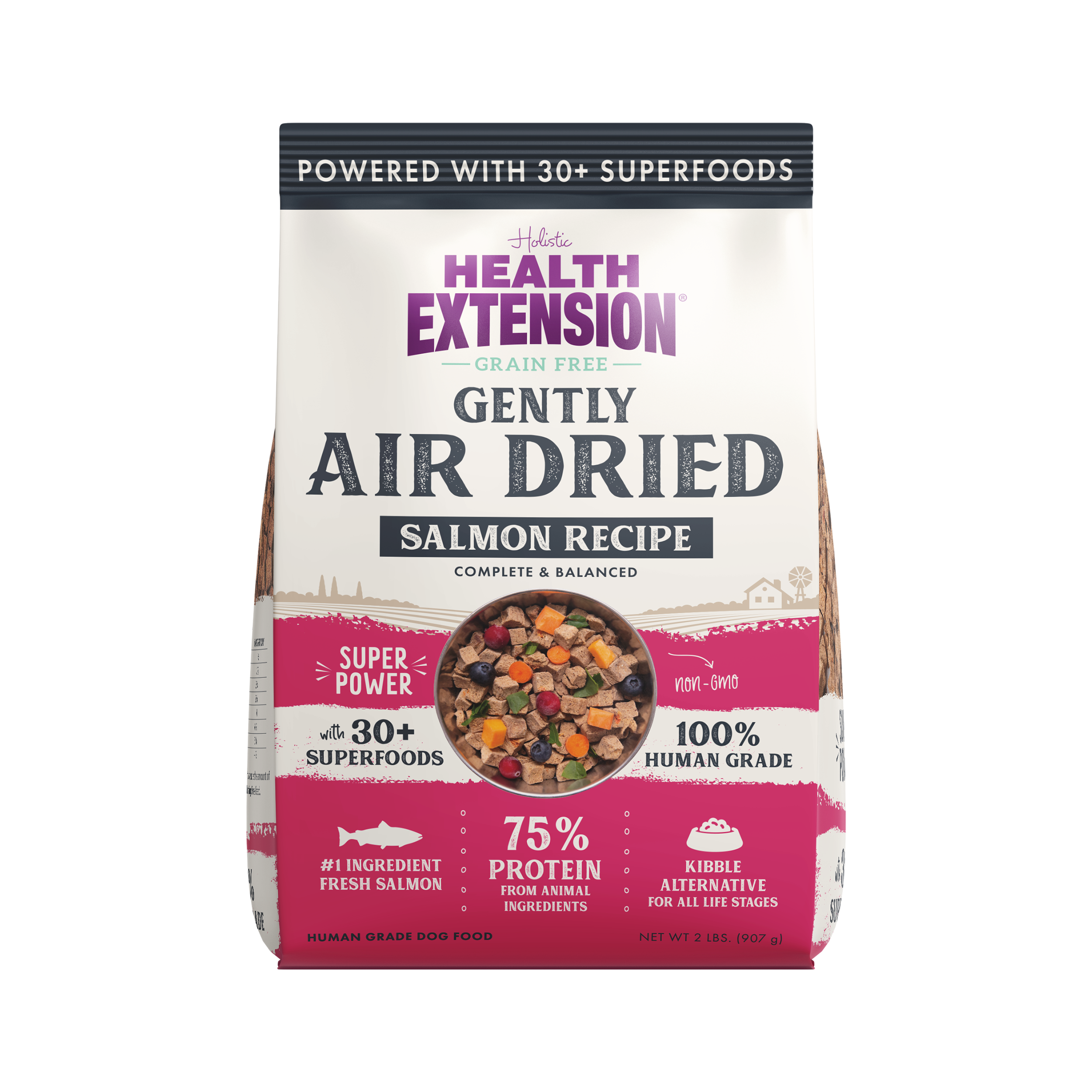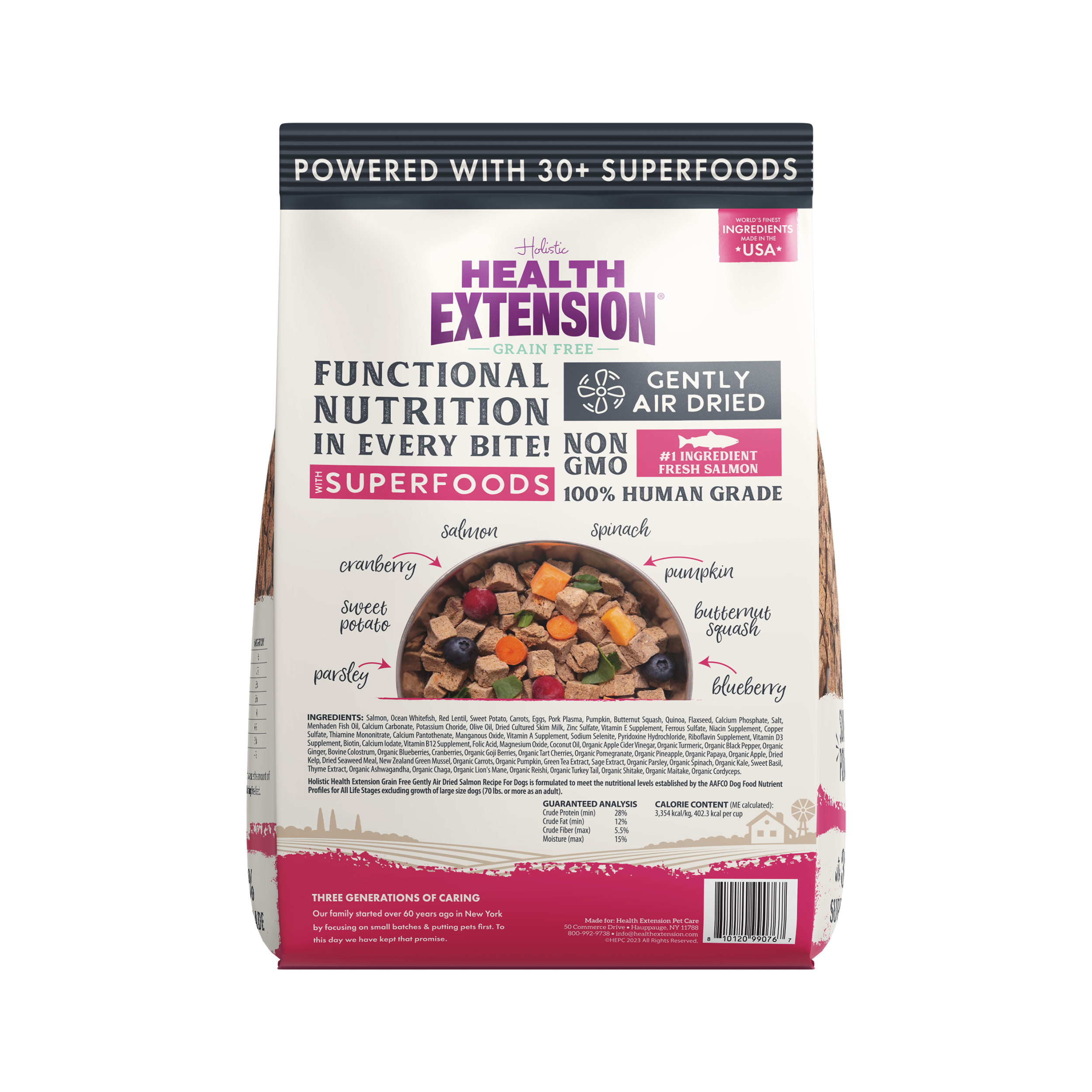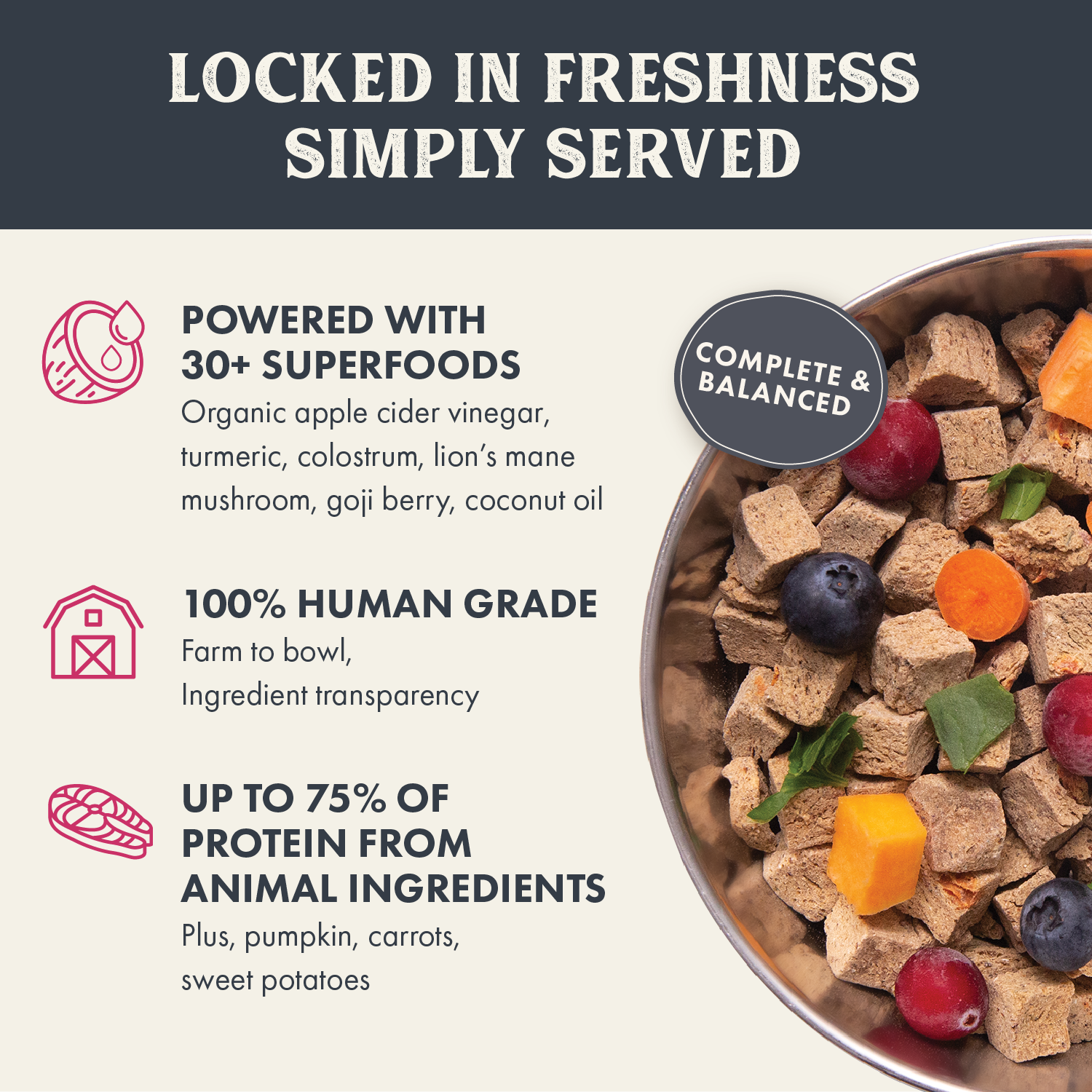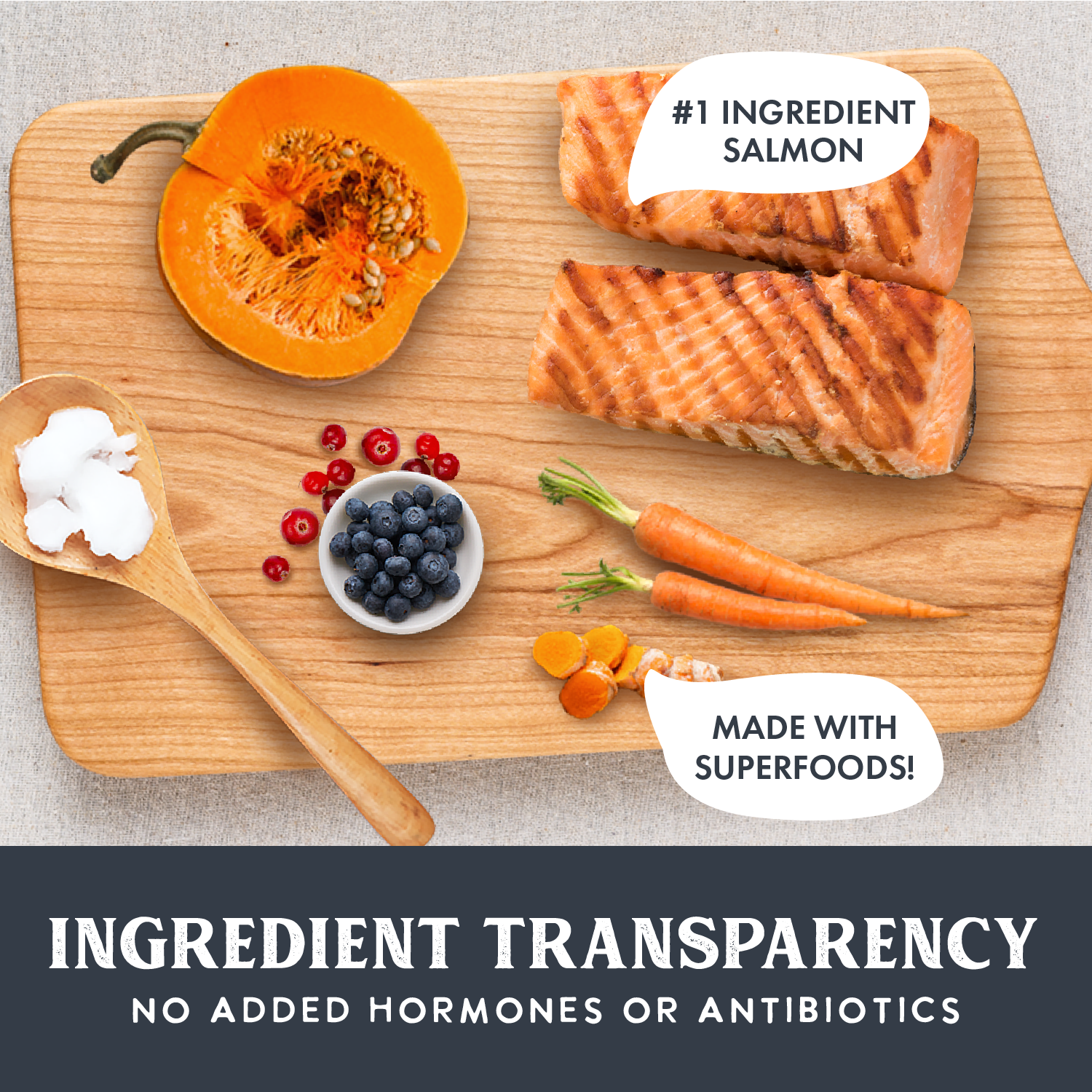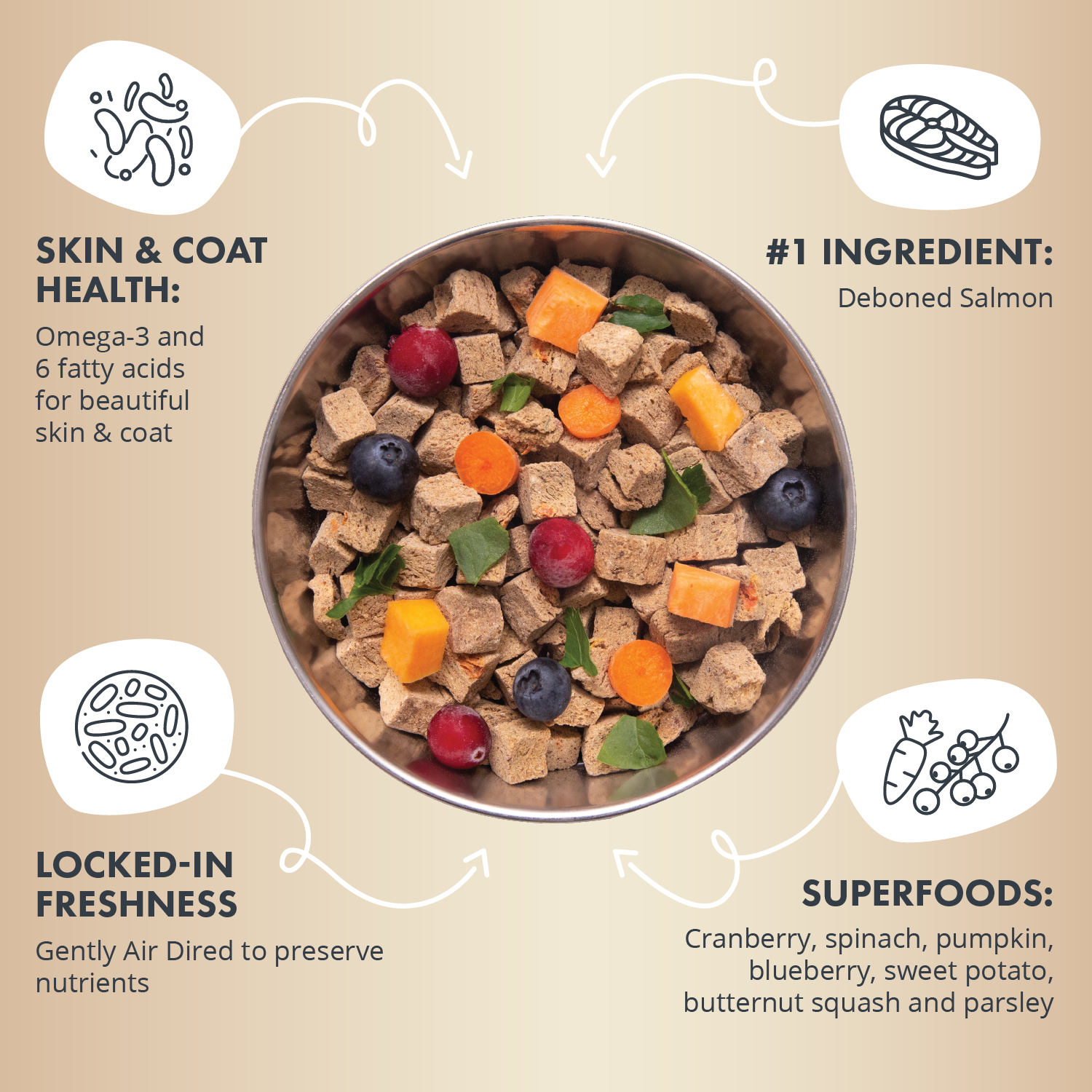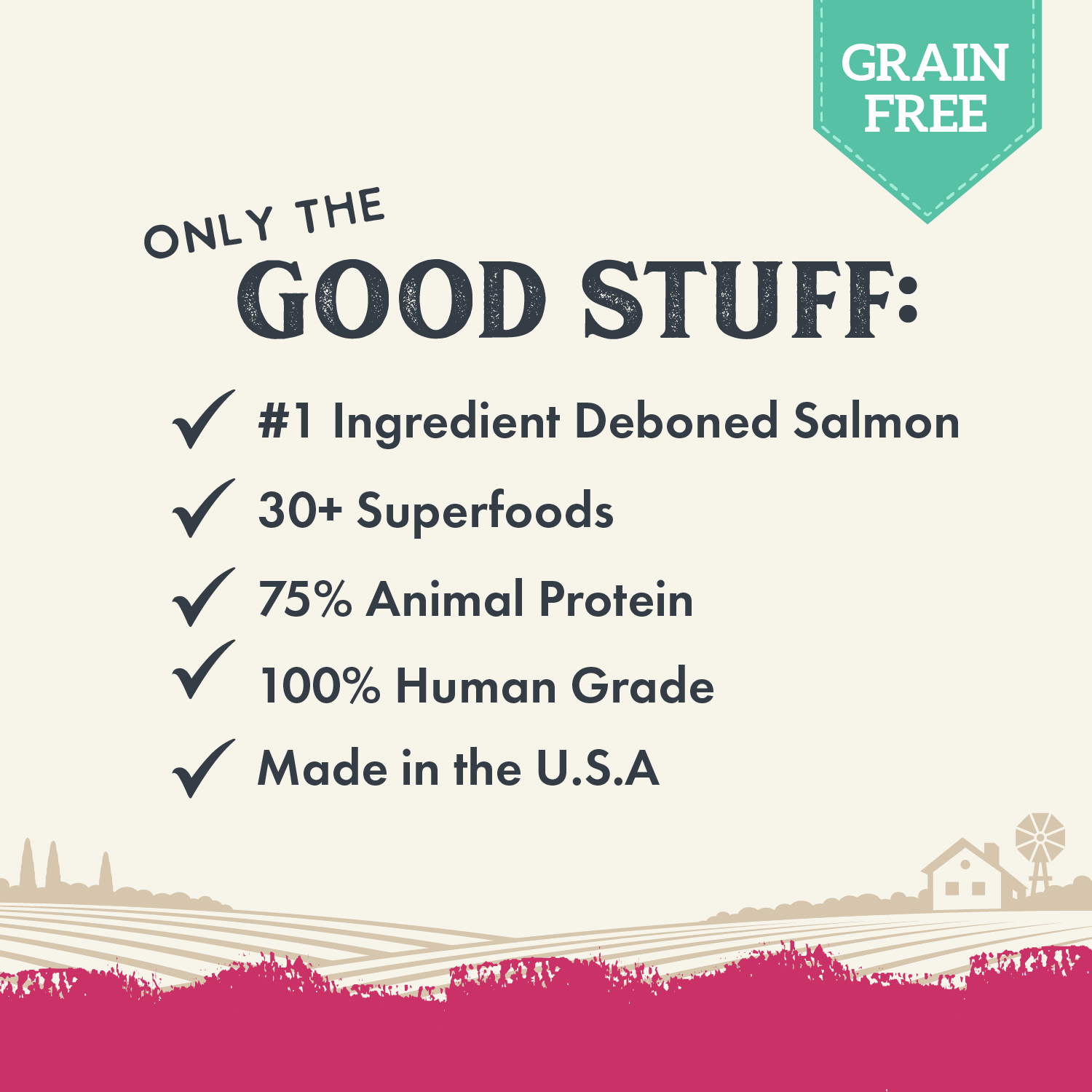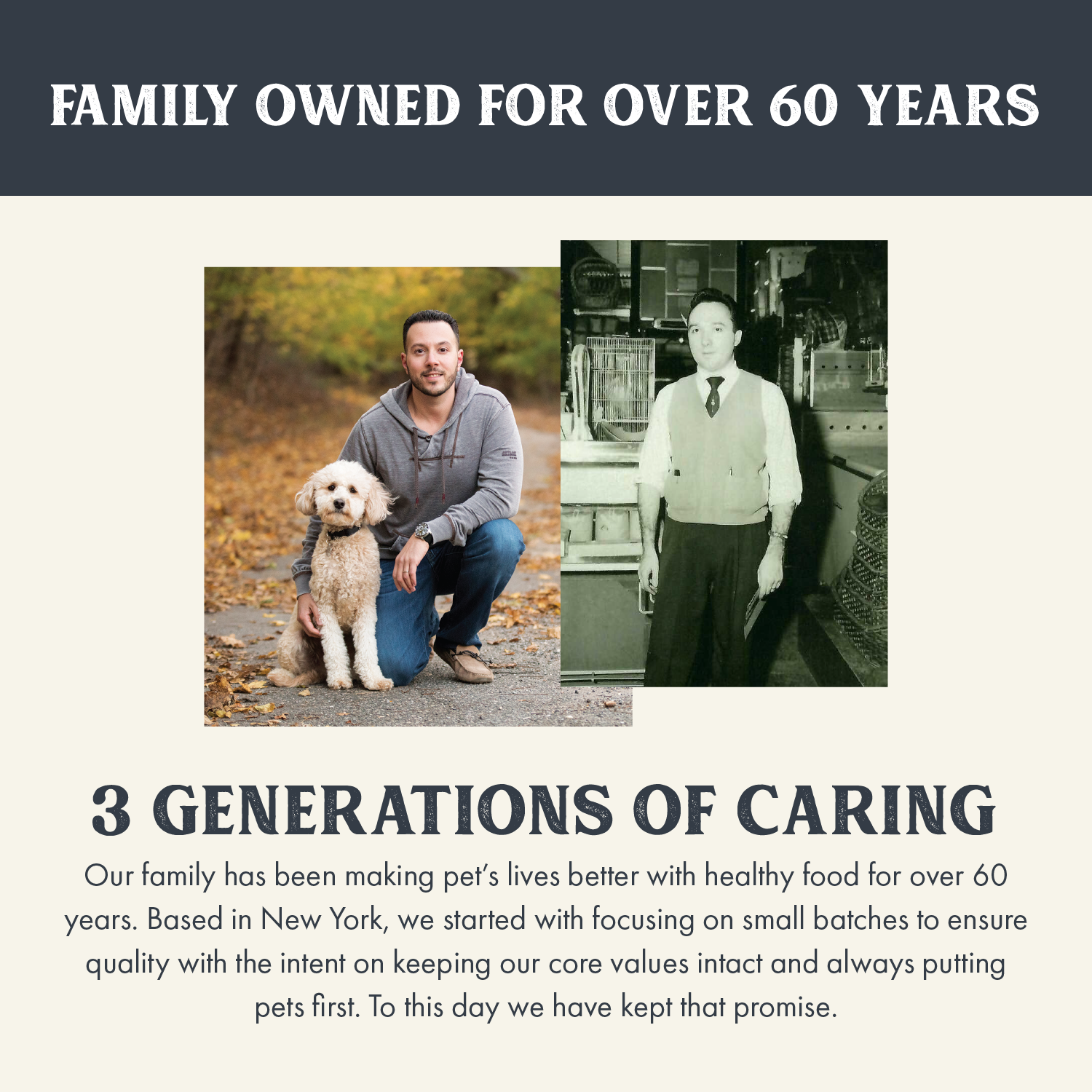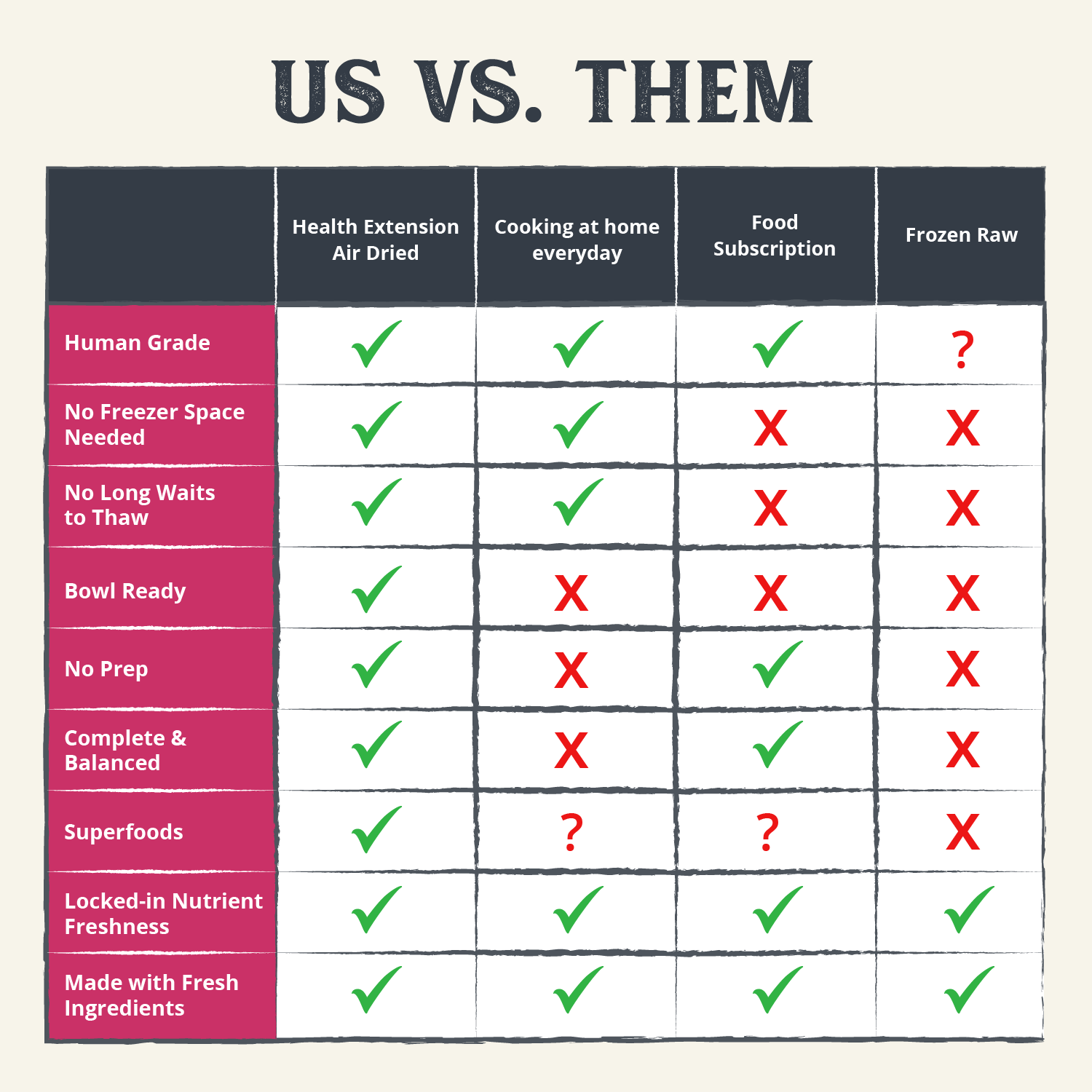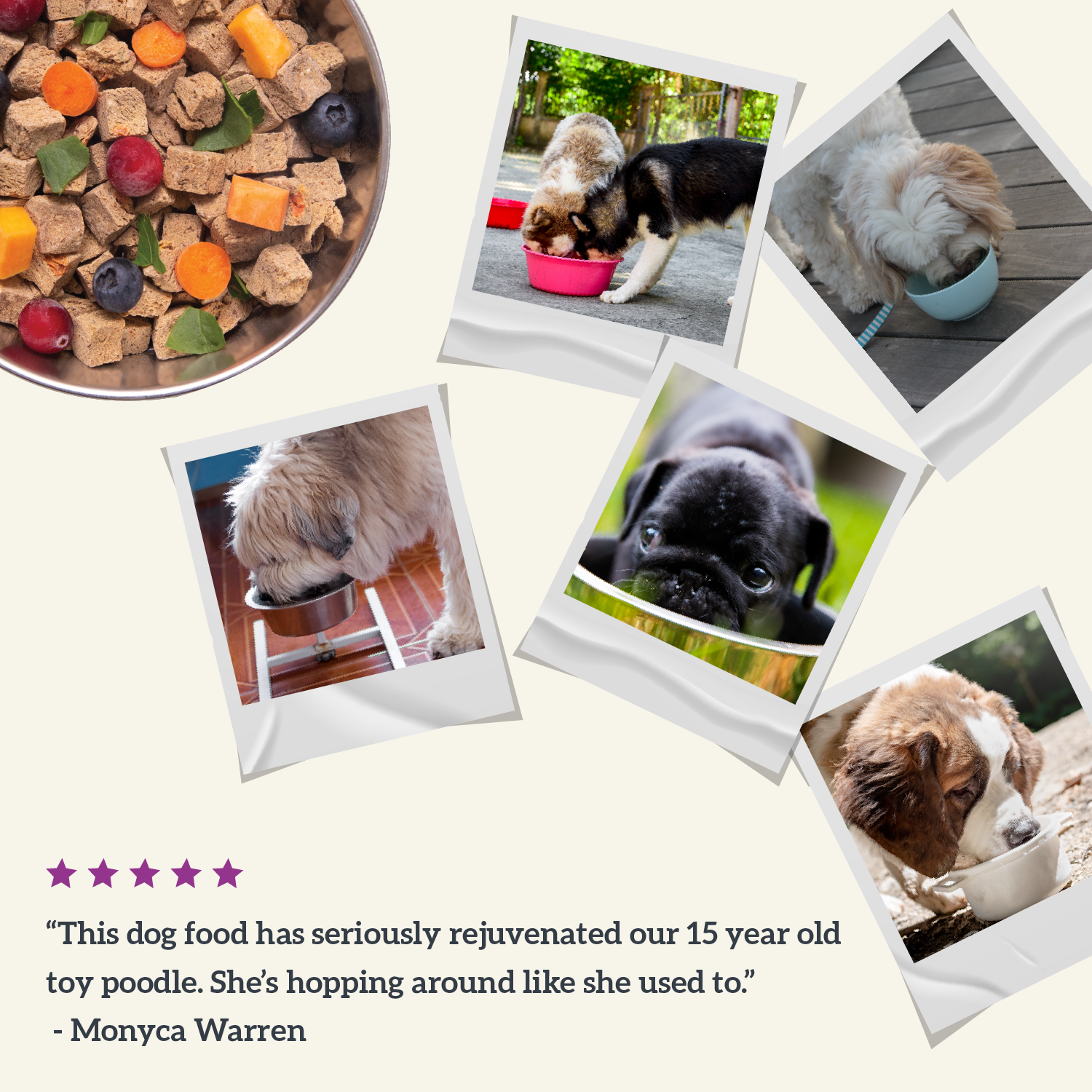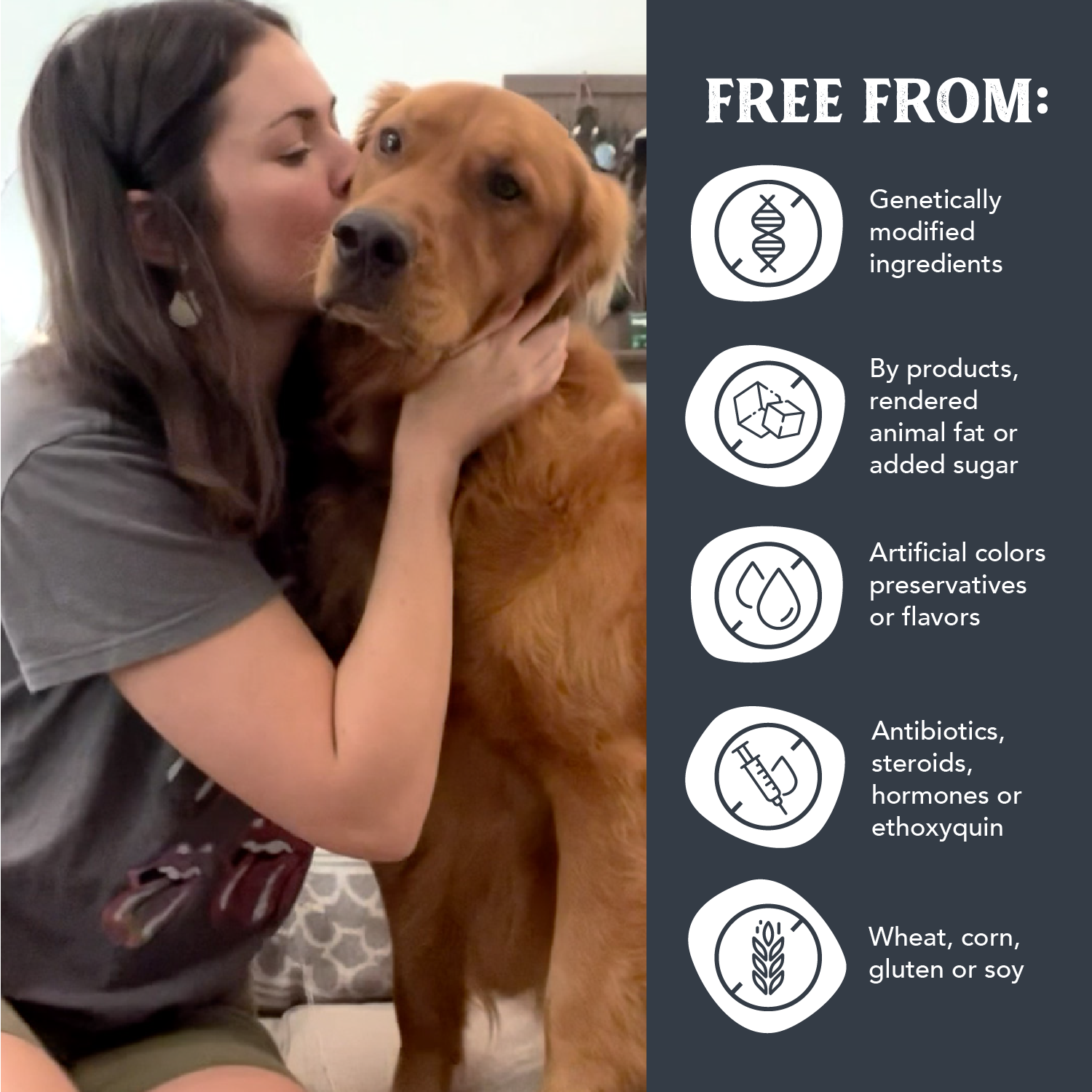 Gently Air Dried Salmon Recipe
---
Locked-in freshness, simply served.
Health benefits of fresh ingredients with the convenience of air-dried foods.
Size: 2 lbs. | COMING OCTOBER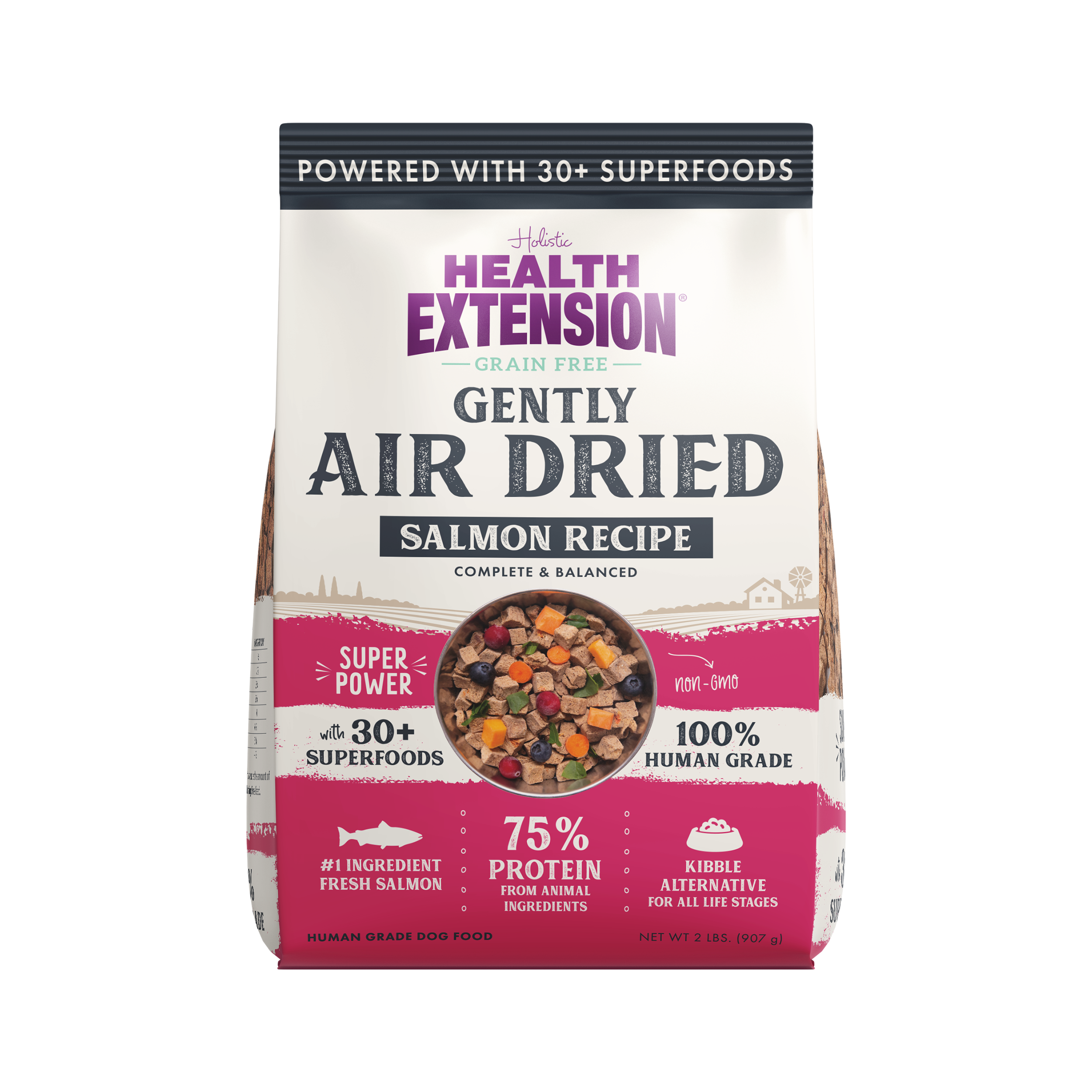 This product has no reviews yet.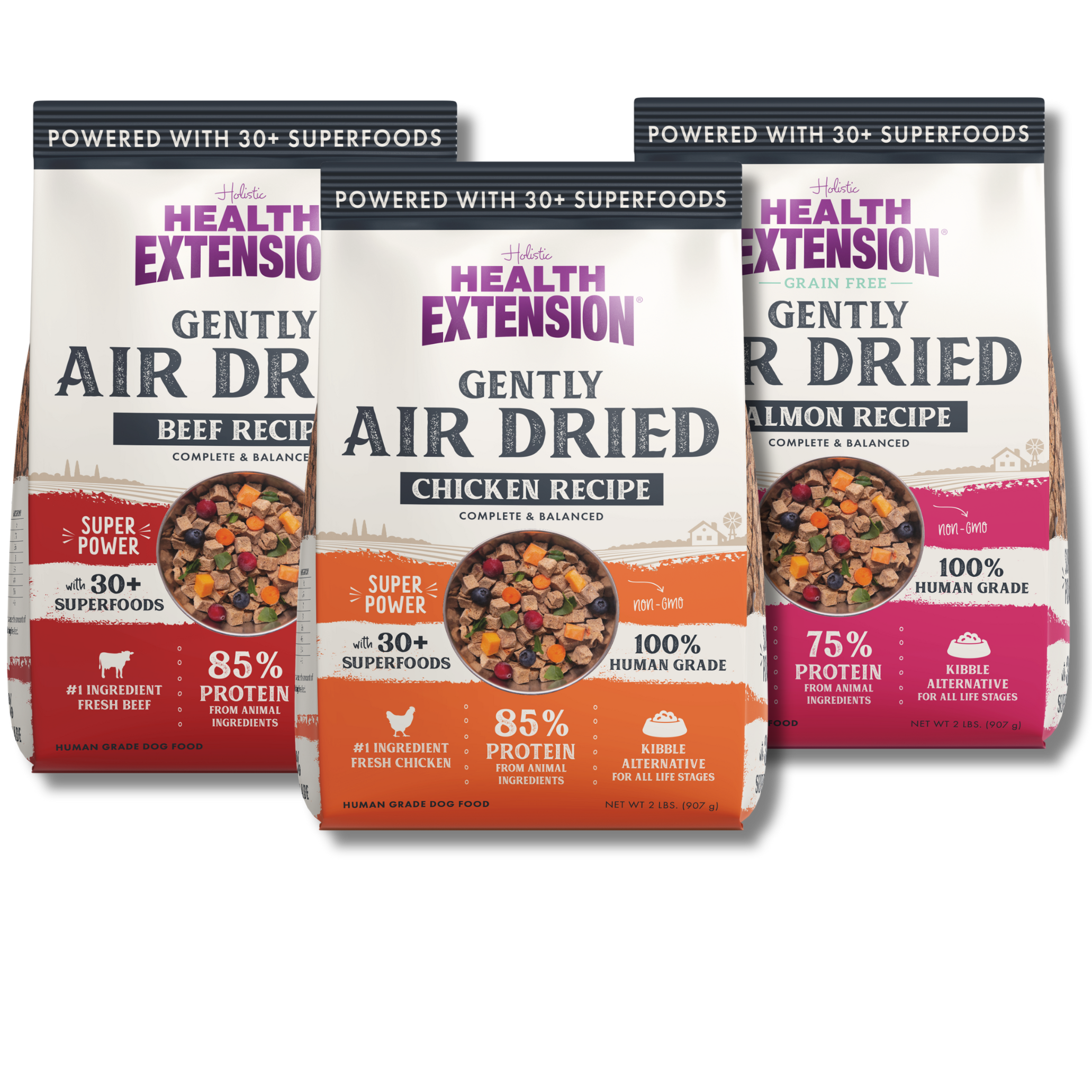 Functional Nutrition In Every Bite
Increased Vitality
Mouth-watering Meat based recipes infused with 30+ superfoods
Balanced Digestion & Powered Immunity
Proprietary Blend of Probiotics, Apple Cider Vinegar and Colostrum
Love them Longer
Fresh, whole Food Ingredients for a long healthy Life.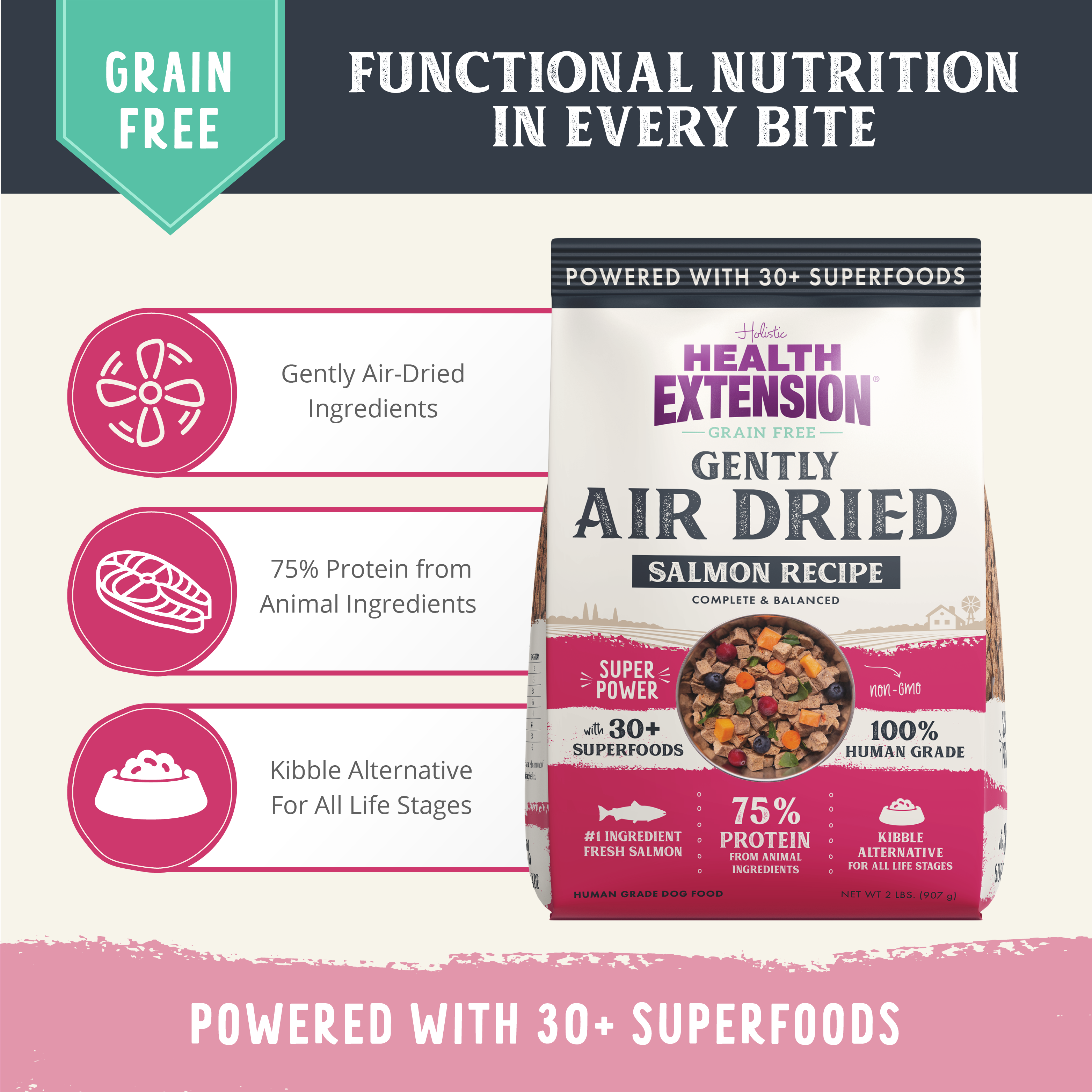 Ingredient Transparency
Knowing where the ingredients in your pet food comes from is important. Ingredients are the key to nutrition, health, and well-being for your pet!
We use the most wholesome, nutritious, fresh, whole food ingredients we can source from the United States.
No GMOs, soy, wheat, corn, by-products, fillers, artificial preservatives, colors, or flavors.
30+ functional superfoods like Apple Cider Vinegar, Ginger, Coconut Oil, Colostrum and Turmeric.
All our products undergo rigorous testing with over 140 total checkpoints to ensure quality and safety.